Curating Ismar David Collection at RIT is 'dream job' for Israeli researcher
Shani Avni named the Ismar David Visiting Assistant Curator at RIT's Cary Graphic Arts Collection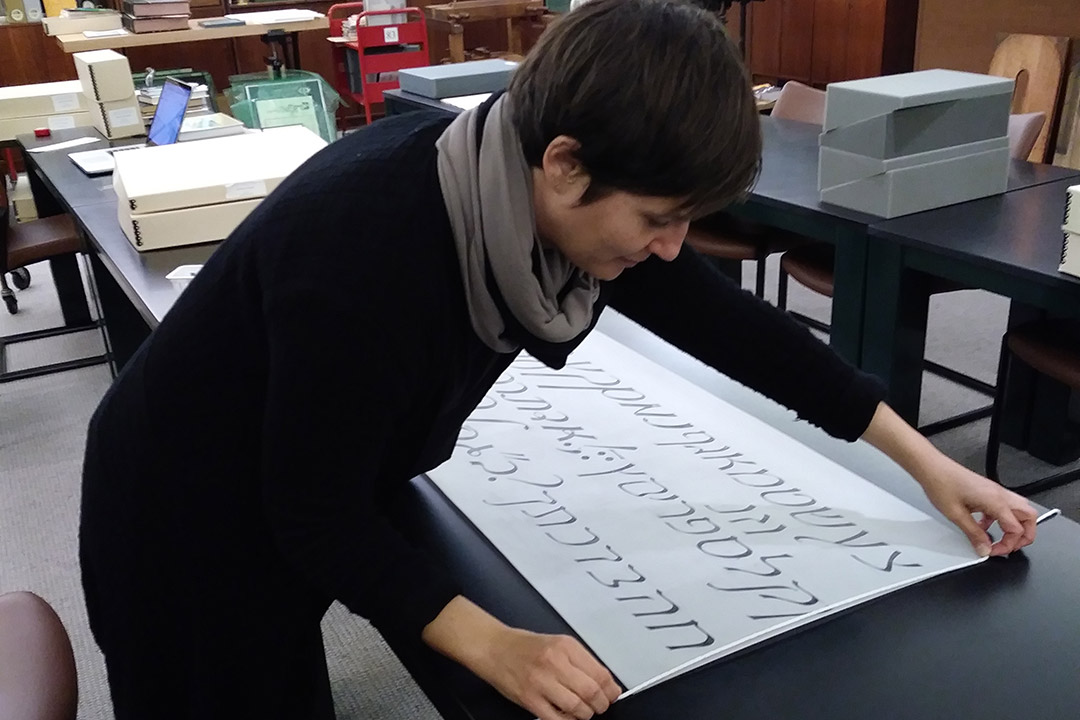 Amelia Hugill-Fontanel
A graphic designer and scholar from Tel Aviv has joined Rochester Institute of Technology to curate archived material that belonged to the designer who created the first Hebrew typeface family.
Shani Avni is the Ismar David Visiting Assistant Curator at RIT's Cary Graphic Arts Collection. An expert on the designer's life work, Avni will enhance the library's educational outreach and bring a broader understanding to its related Hebrew and Yiddish typography. During her curatorship, Avni will teach class sessions related to typography and graphic design, conduct research and create exhibitions and exhibition catalogs.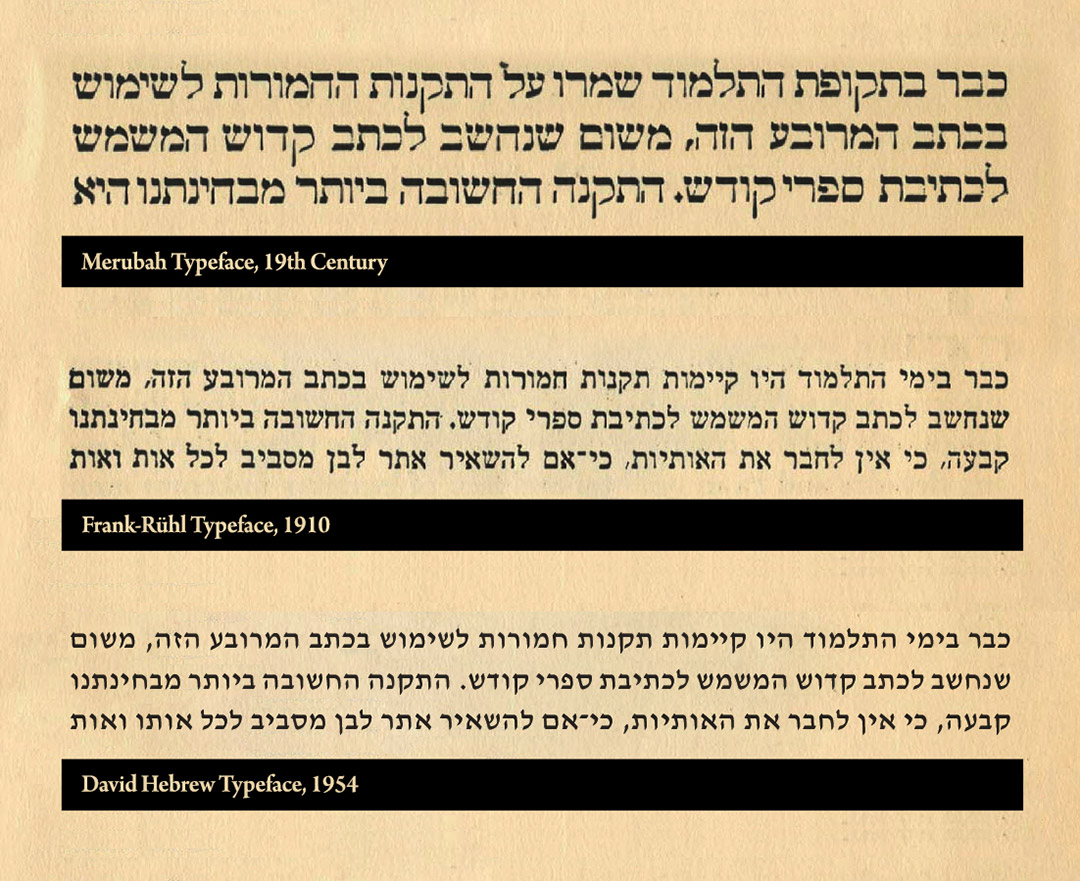 Shani Avni
Avni will give a public talk, "Ismar David and the First Hebrew Typeface Family," noon-1 p.m. June 16, using Zoom online conferencing. The lecture is free, and access information will be provided upon registration. Interpreting services can be requested at myaccess.rit.edu.
RIT's Ismar David Collection holds valuable material from David's career as a calligrapher, type designer, graphic and architectural designer, illustrator and educator in Berlin, Jerusalem and New York City.
"We have about 100 containers of his correspondence, personal papers, photographs, writings, artwork and publications at the Cary Collection," Avni said. "It's endless how much there is to uncover and analyze and share with the world about his work."
A forward-thinking donor, who wishes to remain anonymous, created the curatorship dedicated to the Ismar David Collection, said Steven Galbraith, curator of the Cary Graphic Arts Collection. "Shani Avni—our first Ismar David Visiting Assistant Curator— will make David's work increasingly accessible to students, scholars and designers. The efforts of the Ismar David Curator will distinguish RIT as a research center for these important historical subjects."
David holds a place in the modern history of Israel in the stamps, currency and documents he designed for the temporary government as it built the new country. David produced the early commissions using the available Hebrew typefaces brought from Europe. Heavily influenced by Latin script, Hebrew typefaces created in Europe distorted the Hebrew alphabet and resulted in printed material that was difficult to read.
"The Hebrew script and the Latin script couldn't be more different," Avni noted. "They have different origins and writing tools. When you force the shape of an English letter on a Hebrew letter that will never give you a good result."
Besides, the European typeface seemed out of place in 1948 Israel.
"The European typefaces carried the look and feel of the old Jew, the European Jew," Avni said. "When the settlers came and built the country, they were the pioneers, and they needed something that would represent them."
David studied the Hebrew script and how it was written, referring to the Dead Sea Scroll and other antiquities. He spent 15 years designing an authentic Hebrew typeface with a modern shape that captured the era, Avni said.
"The special and most important thing about the David Hebrew Typeface is how Ismar David designed it," she said. "He really understood the process of writing Hebrew and transforming it into type."
David published his typeface in 1954 to "huge success," Avni noted. "The result is so much easier to read. It is the pinnacle of Hebrew type design."
Topics