Data privacy expert to speak Thursday
Jacob Silverman will explore varying conceptions of personal privacy versus data privacy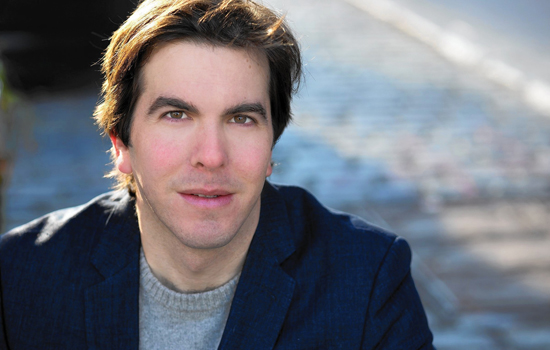 According to data privacy expert Jacob Silverman, we have become torn between joining social networks seemingly saturated with government and corporate surveillance or opting out and losing access to a semi-public space in which to exercise, and to confirm, one's identity. Silverman will share his thoughts when he visits Rochester Institute of Technology Feb. 18 to kick off the spring installment of the Center for Media, Arts, Games, Interaction and Creativity (MAGIC) Speaker Series. His free presentation, "What Machines Know: Surveillance Anxiety and Digitizing the World," is at 1 p.m. Thursday, Feb. 18, in Student Innovation Hall, room 1600.
Silverman, author of Terms of Service: Social Media and the Price of Connection, is also a contributing editor for The Baffler, and as a freelance journalist has written for The New York Times, Los Angeles Times, The Washington Post, and many other publications.
His talk will discuss varying conceptions of privacy—personal privacy versus data privacy—and the changing relationship of the individual to authorities, especially those who control data collection and analytic apparatuses that represent a new form of power. Silverman asks: "Can we escape the inexorable grip of surveillance logic, which, with the crude certitude of code, enshrines market efficiency as the ultimate value? Or have we surrendered to what German-American philosopher Herbert Marcuse called 'a rationally organized bureaucracy, which is, however, invisible at its vital center?'"
According to Andrew Phelps, director and founder of RIT's MAGIC Center and professor of interactive games and media, "The MAGIC Speaker Series is intended to advance the conversation surrounding digital media and its impacts throughout our campus community. It is our hope that by hosting speakers that challenge our assumptions and represent the cutting edge of the field that we will be able to expand our own horizons and contribute broadly to the education of the RIT community."
The speaker series will continue throughout the spring semester with the following talks:
Kendra Albert, a third-year juris doctor candidate at Harvard Law School who co-runs the interdisciplinary discussion group Angry Tech Salon and its sister video-game discussion group ATS Plays, comes to RIT March 3.
Souvik Mukherjee, an assistant professor in English literature at Presidency University, Kolkata, and a game researcher exploring video games as storytelling media, temporality, philosophy of video games and video game paratexts, comes to RIT April 4.
For more information about the series, contact Jennifer Hinton at 585-475-2539 or jenn@magic.rit.edu.