Deadline Postponed on Booster Requirement
Some restrictions may ease in light of declining COVID-19 numbers and high vaccination rate on campus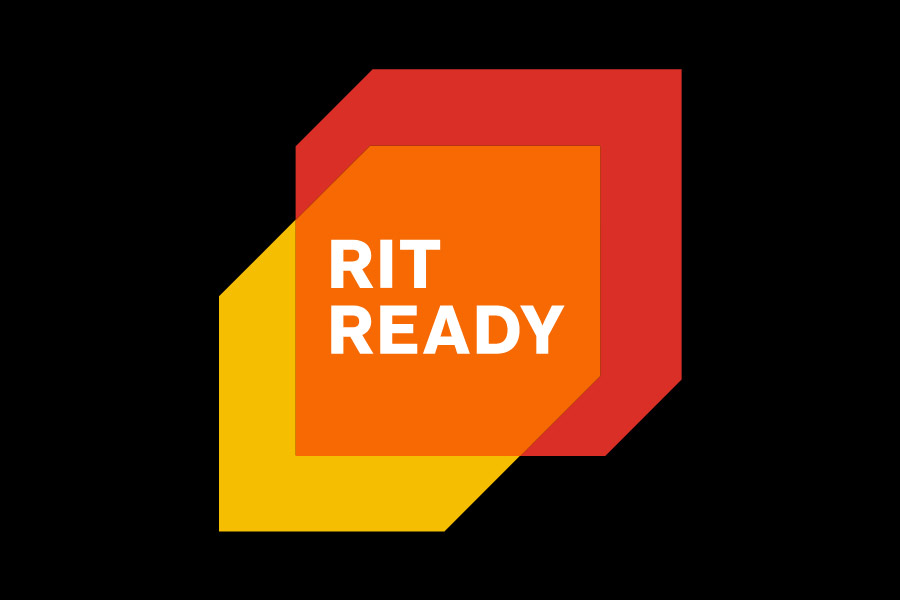 The pandemic has been a balancing act for all of us. We have been mindful of the need to provide a quality learning environment while maintaining the safety of the entire RIT community. Our progress in fighting the pandemic has been admirable. Today, community prevalence of the COVID-19 virus is low, campus rates continue to decline, and wastewater surveillance is trending in the right direction. As a strongly vaccinated community, it's time to look at easing some restrictions.
At the start of this semester, we announced that students, faculty, and staff were required to be fully vaccinated and receive a COVID-19 booster when eligible. A booster is effective in preventing severe illness, hospitalization, and death. We set a deadline at a time when the COVID-19 infection rates were high in the region and throughout New York. As the prevalence of COVID-19 is now receding, we have begun to consider how the university may respond.
Today, we are announcing that we are postponing the February 28 booster deadline for students, faculty, and staff. We are extending the deadline for the booster to the end of the semester (May 15). However, if COVID-19 conditions change (e.g., a new variant), we reserve the right to reexamine our policies and set a new deadline. The best course of action is to get boosted as soon as you are eligible.  
Additionally, the evidence points towards our ability to loosen the indoor mask mandate. We plan to modify the indoor masking requirement on campus and in classrooms following the return from Spring Break. We will take a multi-phased approach to look at the virus prevalence on campus within days of returning and decide how best to ease masking requirements. More information will be forthcoming in Mid-March.
Current masking guidelines will remain in place for now. Faculty should continue to wear masks while lecturing through spring break.
As masking rules evolve, we want to emphasize that everyone has the absolute right to wear a mask anywhere they choose. Wearing a mask is a personal decision and should not be questioned. When you do wear a mask, be sure to use a well-fitted and effective mask, such as an N95 or KN-95 mask. Additionally, if you are not vaccinated or boosted, you will be expected to continue wearing a mask regardless of exemption.
The pandemic has taught us to be ready to adapt and change. We must measure our progress and adapt policy — relaxing or increasing restrictions as necessary — just as we have been doing for two years. Please follow the RIT Ready website for all the latest information. 
Pandemic Planning Group
A sign language interpreted translation of this message is available.