Design group honors RIT dean and alumna
Industrial Designers Society of America honors CIAS Dean Lorraine Justice and Patricia Moore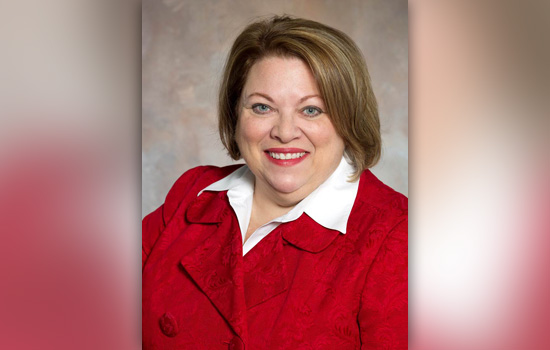 A Rochester Institute of Technology dean and alumna are among the 50 most notable members of the Industrial Designers Society of America (IDSA) during the last half century.
Lorraine Justice, dean of the College of Imaging Arts and Sciences, and Patricia Moore, who earned a BFA in industrial design and communication design from RIT in 1974, received the recognition from IDSA members in the organization's flagship Innovation magazine.
Justice, who was named dean of CIAS in 2011, is an IDSA Fellow who has worked in higher education for nearly 25 years.
"I feel very honored to have made this list; it was a nice surprise," she said. "I encourage all students and faculty to become engaged with a good professional organization and volunteer. Through IDSA, I have been able to meet the most amazing people and made some lifelong friends, too."
The "Notable 50" honor marks the latest recognition Justice has received from IDSA. In 2008, the organization honored the RIT dean with its National Educator Award. Justice serves on the editorial boards for six journals and is an international consultant and accreditation expert on design. In 2006, ID magazine named Justice one of the world's top 40 influential designers, praising her for raising standards for both design education and the industry.
Prior to her arrival at RIT, Justice served as director of the School of Design at The Hong Kong Polytechnic University (PolyU) for six years. She also headed the industrial design program at Georgia Tech and served for several years as a professor of visual communication at Ohio State University.
A native of Pennsylvania, Justice obtained her BFA from Edinboro University and her master's degree in design and Ph.D. in communications from Ohio State.
In addition to RIT, Moore did advanced studies in biomechanics at New York University School of Medicine and received a master's degree in gerontology from Columbia University.
For a period of three years from 1979 to 1982, Moore—in an exceptional and daring experiment—traveled throughout the United States and Canada disguised as a woman in her 80s to learn about the challenges faced by older people. She received prominent exposure in the media and raised awareness of universal design among the design community.
She also co-authored a book about the project, titled Disguised: A True Story. In addition, ID magazine named Moore one of the world's 40 most socially conscious designers.
Moore was named RIT's "Alumna of the Year" in 1984 and in 2012 became a member of the university's Innovation Hall of Fame. As head of MooreDesign Associates, which she founded in 1982, Moore continues to lecture and conduct workshops internationally.
Founded in 1965, the nonprofit IDSA is one of the oldest and largest membership organizations for industrial design professionals. IDSA has thousands of members in dozens of student chapters, professional chapters and special interest sections in the United States and internationally. To learn more, go to www.idsa.org.
Topics