Diversity initiatives in STEM honored by magazine
Women in Engineering and Engineers of Color Creating Opportunities recognized for the first time by 'INSIGHT into Diversity' magazine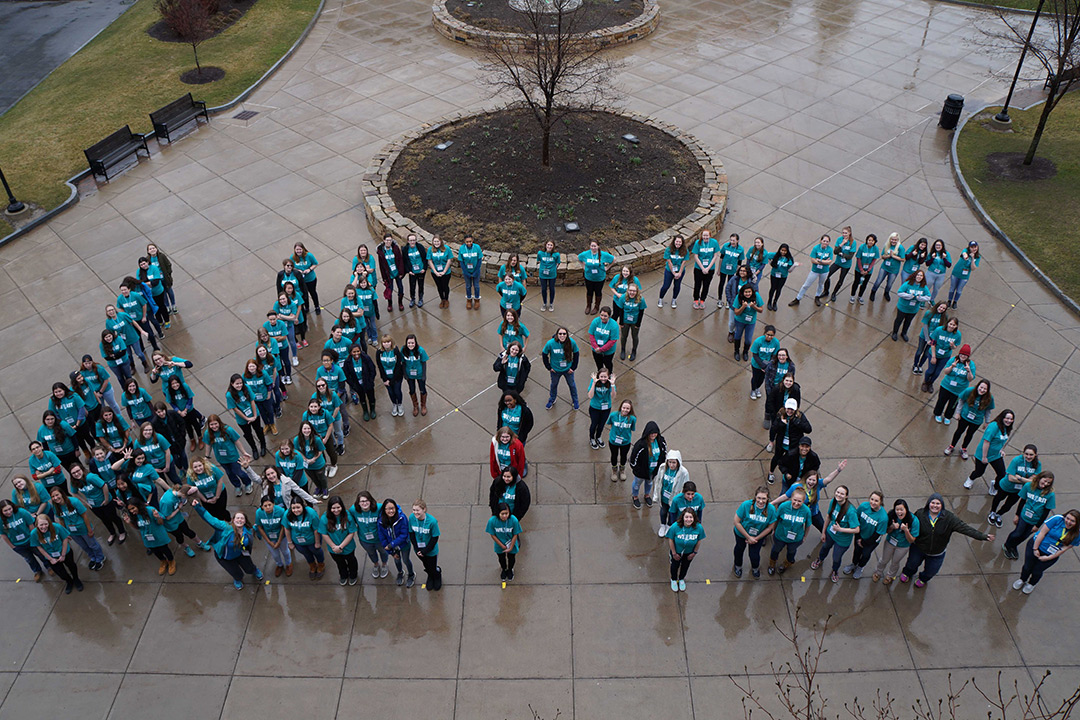 Women in Engineering (WE@RIT) and Engineers of Color Creating Opportunities (ECCO), two cultural and gender diversity programs at Rochester Institute of Technology, were recognized as Inspiring Programs in STEM by INSIGHT into Diversity magazine. It is the first time the two programs, based in RIT's Kate Gleason College of Engineering, received the award for initiatives focused on increasing the number of under-represented students at the college and providing leadership opportunities for those students on and off campus.
Both programs provide academic, social and professional support to the engineering students throughout the academic year. They also serve Rochester's K-12 community, providing outreach programming to prospective students, their families and teachers. Each program goes beyond numbers or quotas to highlight how individuals in STEM careers can contribute to society, said Kathrine Ehrlich-Scheffer, director of WE@RIT.
"WE@RIT changed the model of K-12 outreach to be more open and inclusive, a free program with exciting, interesting experiences for participants," she said. "It has resulted in an impressive improvement in reach, especially among those who may be socio-economically disadvantaged to attend and become part of a community."
WE@RIT was established in 2003 to improve the representation of women in the engineering profession. At its annual open house, more than 500 girls in fifth through ninth grades and their parents, teachers and guidance counselors visit the college and learn about the ways engineers improve society. They are led through activities and demonstrations done by current female engineering students and all the materials developed are available for use later at home, in the classroom or as part of other K-12 programs such as Girl Scouts. It is only one of the ways WE@RIT provides its students with leadership opportunities while in college, but also to encourage the pipeline of prospective female student-engineers.
ECCO, established in 2016, takes a similar aim, focusing on underrepresented students, and its ECCO Experience allows students and families to a look at the different opportunities within the engineering college and experience what it would be like to study engineering at RIT. Nearly 30 students over the past two years have participated in ECCO events, and 85 percent have committed to attending RIT the following fall semester. (WE@RIT has had similar successes with 60 percent or more of the 130 girls attending WE Explore programming attending RIT.)
Programs presented by WE@RIT and ECCO are often developed and coordinated by the students themselves. They are seen as role models and many become mentors to the newer students enrolled.
"Both our programs have experienced higher participation levels for campus and community activities, and this also has translated into higher retention numbers of female and AALANA students," said Venessa Mitchell, director of ECCO. At RIT, AALANA refers to African American, Latino American and Native American students.
RIT's overall enrollment is nearly 19,000 students in its undergraduate and graduate programs, with more than 34 percent as female students. At the Kate Gleason College, its overall student numbers have increased from 2,431 students in 2008 to 3,828 in 2017. Of these numbers, its female enrollment for incoming freshmen improved from 14 percent, or 357 students, in 2008 to 24 percent, or 833, in 2017. Similar increases in overall campus and college diversity numbers as well as retention also have improved and increased through focused programming such as WE@RIT and ECCO.
The Inspiring Programs in STEM Award honors colleges and universities that encourage and assist students from underrepresented groups to enter the fields of science, technology, engineering and mathematics (STEM). RIT will be featured, along with 77 other recipients, in the September 2018 issue of INSIGHT Into Diversity magazine. Inspiring Programs in STEM Award winners were selected by INSIGHT Into Diversity based on efforts to inspire and encourage a new generation of young people to consider careers in STEM through mentoring, teaching, research and successful programs and initiatives.
"We know that many STEM programs are not always recognized for their success, dedication and mentorship for underrepresented students," said Lenore Pearlstein, owner and publisher of INSIGHT Into Diversity magazine. "We want to honor the schools and organizations that have created programs that inspire and encourage young people who may currently be in or are interested in a future career in STEM. We are proud to honor these programs as role models to other institutions of higher education and beyond."
More information about the 2018 Inspiring Programs in STEM Award and INSIGHT Into Diversity magazine can be found at www.insightintodiversity.com. RIT has been designated a Diversity Champion by the magazine for the past three years for its overall dedication to improving and increasing diversity and inclusion on campus. Over the past several years, RIT has won multiple honors for its campus diversity programming, and several individuals have also been recognized for their personal commitment to diversity efforts both on and off campus. In 2017, the university won INSIGHT into Diversity's HEED award for the fourth consecutive year in recognition of its focus on diversity through campus-wide initiatives, programs and outreach, student recruitment, retention and completion, and hiring practices for faculty and staff.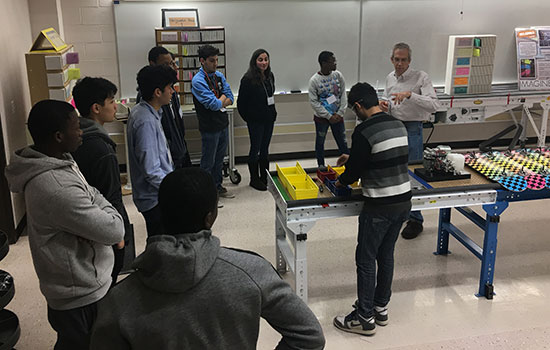 Topics