Enhancing Pollution Prevention with Environmentally Friendly Chemistry
Chemist Mary Kirchhoff discusses 'Sustainability Through Green Chemistry' Sept. 29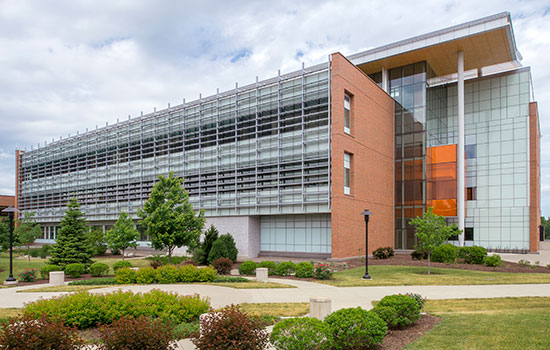 Green chemistry, the design of chemical products that reduce or eliminate the use of hazardous substances, is an essential component of efforts to enhance pollution prevention and sustainable development.
Mary Kirchhoff, director of the education division of the American Chemical Society, will discuss new advancements in green chemistry during a presentation at Rochester Institute of Technology on Sept. 29. Kirchoff will present the free public lecture "Sustainability Through Green Chemistry" at noon in the Xerox Auditorium in James E. Gleason Hall on the RIT campus.
Thomas Smith, professor of chemistry and interim academic director of the Golisano Institute for Sustainability notes, "We are looking to adopt green chemistry practices in our laboratory research and incorporate green chemistry principles in our curricula.
"Mary Kirchhoff is a leader in the field and will provide an excellent overview of green chemistry's role in sustainable design and pollution prevention and help us kick off our green chemistry initiatives."
Prior to assuming her current role, Kirchhoff was assistant director of the American Chemical Society's Green Chemistry Institute. She is an elected fellow of the American Association for the Advancement of Science and co-author or co-editor of Designing Safer Polymers and Greener Approaches to Undergraduate Chemistry Experiments.
The talk is sponsored by RIT's Department of Chemistry and the Golisano Institute for Sustainability.
##