Francis Domoy receives RIT Croatia Distinguished Service Award
'Founder of RIT Croatia' honored for launching initial programs in 1997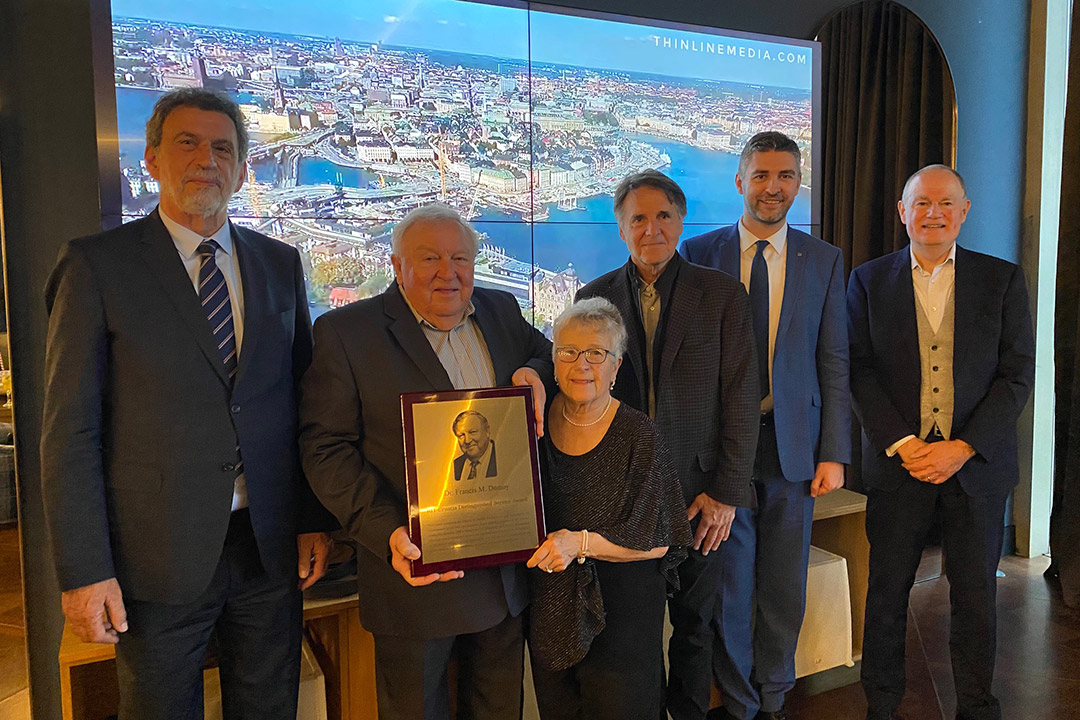 DUBROVNIK, Croatia — Francis Domoy, the longtime leader of RIT's hospitality and service management program, vividly recalls having a conversation with RIT President Al Simone in 1995 about a potential opportunity to do something special in Croatia. The U.S Department of State was in talks with Croatia, which was looking for ways to partner and rebuild after its War of Independence and break away from the former Yugoslavia.
The opportunity: RIT's then-School of International Hospitality and Service Innovation was asked to launch a program to help revitalize the tourism industry in Croatia. After two years of planning and developing a program, a new private college was launched in Dubrovnik in what was then named the American College of Management and Technology.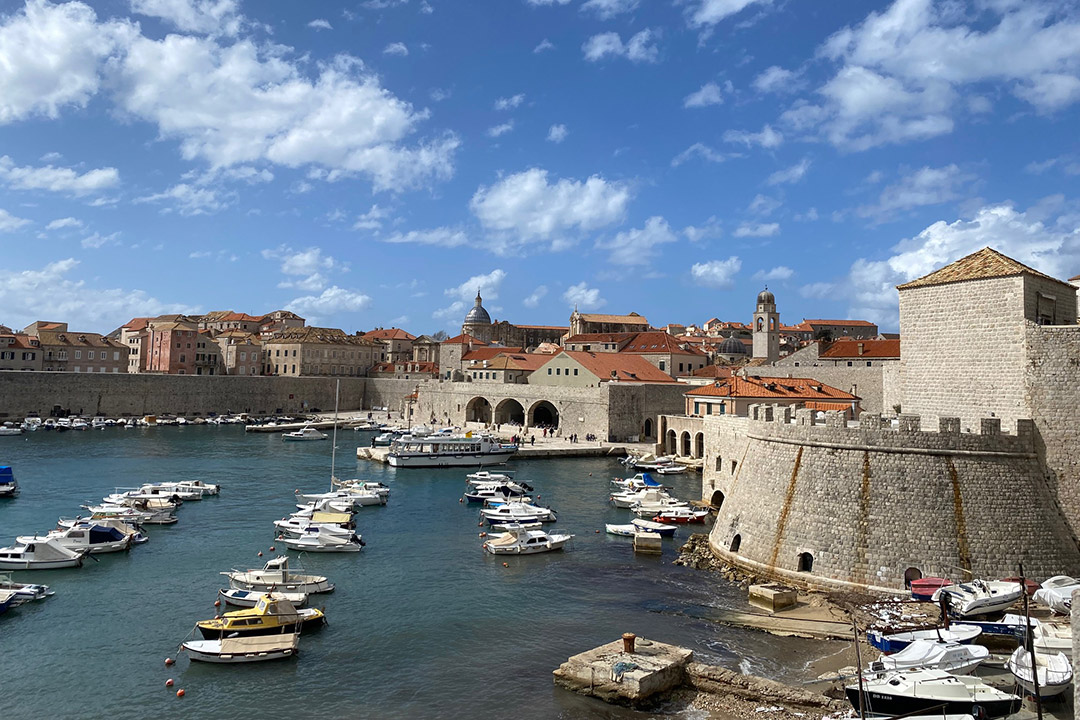 As part of a 25th anniversary celebration, Domoy — "A founder of RIT Croatia" — was honored April 1 as a recipient of the RIT Croatia Distinguished Service Award.
"Being a founder is just the smallest piece. The biggest piece is to maintain the excellence of the program over the years," Domoy told an audience gathered in his honor. "The real credit goes to our leaders, our faculty, the alumni, and the students who have helped RIT Croatia gain international recognition."
Today, tourism dominates the economy in Croatia, accounting for about 20 percent of the Croatian gross domestic product. RIT Croatia now has 2,600 alumni and established a second location in the capital city of Zagreb in 2011.
For more than 30 years, Domoy served as the director of the School of Hospitality and Service Management. He helped to establish significant local and international partnerships between RIT and prominent travel and hospitality organizations. In 2010, he was named chair emeritus of the School of Hospitality and Service Management.
Leaders of RIT Croatia reflected on the early days of RIT Croatia and the influence and impact of Domoy's efforts. Here is what they had to say at the honor ceremony:
Mato Franković, mayor of Dubrovnik and 2003 alumnus of RIT Croatia: "I think about Dubrovnik in the mid-1990s and what it looked like … and it was completely burned down (a result of the Croatian War of Independence). "Today, we have 5-star hotels and they are much more than just buildings. Today, it is hard to find a 5-start hotel in Dubrovnik that does not have an RIT Croatia graduate working in it. Francis' accomplishments helped our young republic grow to what it is today."
Radovan Fuchs, Minister of Science and Education, Republic of Croatia: Fuchs recalled meeting with Domoy in Rochester and taking a tour of the RIT campus. "I was impressed with the way RIT was teaching hospitality and tourism. They approached it with innovative ideas. And without people like Francis, it would have been hard to realize the ideas and concepts that came to life."
Don Hudspeth, President and Dean, RIT Croatia: "This is an opportunity to recognize the outstanding support and service of an individual who played a key role in the founding of RIT Croatia …Francis was truly one of the founding fathers. He was involved in the initial discussions as well as all the operations setting it up. Today, Francis continues to provide support and amazing counsel."
Jim Watters, chair of the RIT Croatia Board of Trustees and Senior Vice President of Finance and Administration at RIT: "Despite the damage and destruction (from the war), the warmth of the Croatian people always showed through. Everyone at RIT Croatia helped lead a country to a new level. From the ground up, Francis set the tone and put his heart and soul into this."