GCCIS named Center for Academic Excellence
U.S. government agencies recognize Golisano College for cyber security education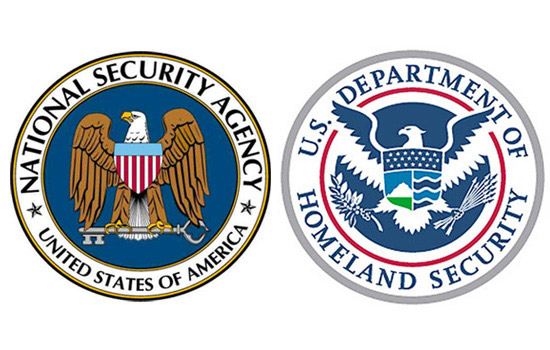 Rochester Institute of Technology has been nationally recognized for its significant contributions in defending America's cyberspace through computing security education.
RIT's B. Thomas Golisano College of Computing and Information Sciences has been recertified as a National Center of Academic Excellence in Information Assurance/Cyber Defense Education through the year 2021. The college was originally certified in 2006.
The National Security Agency (NSA) and the Department of Homeland Security (DHS) jointly sponsor the National Centers for Academic Excellence.
With the certification, RIT students will be eligible to apply for scholarships and grants through the Department of Defense Information Assurance Scholarship Program and the Federal Cyber Service Scholarship for Service Program. RIT faculty will also be eligible for more research grant opportunities with government agencies, including the National Science Foundation.
"Since the initial certification, 12 RIT computing security students have received the DHS Scholarship," said Bo Yuan, an associate professor and new chair of the Computing Security Department. "Some of our graduates go on to work with the DHS, while others help protect different critical information infrastructure in the private and public sectors."
For the certification, the NSA and DHS measure the depth and maturity of a program's instruction in cyber defense and information assurance at the graduate and undergraduate levels. RIT was designated because of the program's continued curricula development, which includes evolving specializations in forensics, malware and secure software development, among others.
"This year the DHS/NSA strengthened the designation requirements tremendously, including a large number of topics that need to be covered with breadth and depth," said Yuan. "It took a lot of effort by our faculty to have this completed in time and I am very pleased with the outcome."
RIT is also noted for breaking the mold of traditional cyber security education by creating one of the nation's first dedicated computing security departments in 2012. The university's Cyber Defense team has also made waves by winning the National Collegiate Cyber Defense Competition in 2013 and placing second in 2014.
"This renewed federal certification means the best and brightest minds at RIT will continue to bolster our nation's cyber defense capability," said U.S. Sen. Charles Schumer, D-N.Y. "With this certification, RIT will continue to be a powerhouse in computer and information security to help grow jobs in Rochester while protecting our nation's critical information systems from ever-increasing threats."
The national certification for academic excellence has been given to more than 180 recognized leaders in the field. The goal is to reduce vulnerability in the national information infrastructure by promoting higher education and research, and producing a growing pipeline of professionals with cyber security expertise.
"I want to congratulate RIT on this designation and thank them for their contributions to our national security," said U.S. Rep. Louise Slaughter, D-Fairport. "So much work our government does is dependent on the security of our networks, and GCCIS is helping us stay one step ahead of those who wish to do us harm. From the night-vision goggles used by SEAL Team 6 during the Bin Laden raid to the scopes used to kill Somali pirates who had taken Americans hostage in 2009, Rochester has a rich history of developing and manufacturing technologies that contribute to our national defense, and I'm glad to call RIT a true partner in that tradition."
"Cyber attacks are at the top of the threats that could affect every aspect of our national and economic security," said U.S. Sen. Kirsten Gillibrand, D-N.Y. "Terrorists could shut down electric grids in the middle of winter, zero-out bank accounts, or take down a stock exchange causing an unimaginable amount of disruption and harm. New York state continues to lead in our fight to combat these types of crime, and recertifying RIT as a National Center of Academic Excellence in Information Assurance/Cyber Defense Education site will ensure that we can continue to train talented individuals who can protect our nation's cybersecurity at home and abroad."