Ghoneim selected to lead RIT Dubai undergraduate engineering program
Long-time engineering faculty member will also act as academic advisor and mentor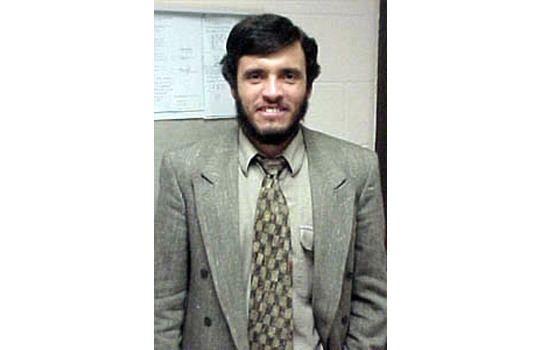 From Kate Gleason College of Engineering
RIT has launched new, undergraduate coursework in engineering, business and information technology at its Dubai campus this fall. Hany Ghoneim, professor in the university's Kate Gleason College of Engineering, is taking a one-year leave of absence from the Henrietta campus to teach the first undergraduate engineering courses at RIT Dubai.
In Ghoneim's new role, he will also act as an academic advisor and support students participating in study-abroad programs at the college.
"For RIT, globalization and multi-cultural education are very important," he says. "We have to interact with different cultures and we have to work in multidisciplinary systems, so this is a step in achieving these goals."
Ghoneim, who has been with RIT since 1983, teaches courses in mechanical engineering. In 2001, he was awarded the Eisenhart Award for outstanding teaching. His research areas include thermo-mechanics of plastics and composites in addition to vibration dampening and control.
Raised in Egypt and educated at the University of Cairo, Ghoneim has lived, traveled and taught extensively in the Middle East. He says his familiarity with the area and the cultures will give him an edge working with the students.
"Dr. Ghoneim will play a crucial role in helping launch our undergraduate programs and advance our graduate programs at RIT Dubai," says Edward Hensel, professor and department head of mechanical engineering. "His excellent reputation as an educator and his ability to work collaboratively with others will help us grow our department programs at the college."
In 2008, RIT Dubai first offered graduate degrees in finance, electrical engineering, mechanical engineering, service leadership and innovation, and networking and a master's in business administration. The first class graduated in 2010.