Global lemur expert to speak at RIT about technology in conservation
Will highlight innovations through partnership with RIT, Seneca Park Zoo Society and others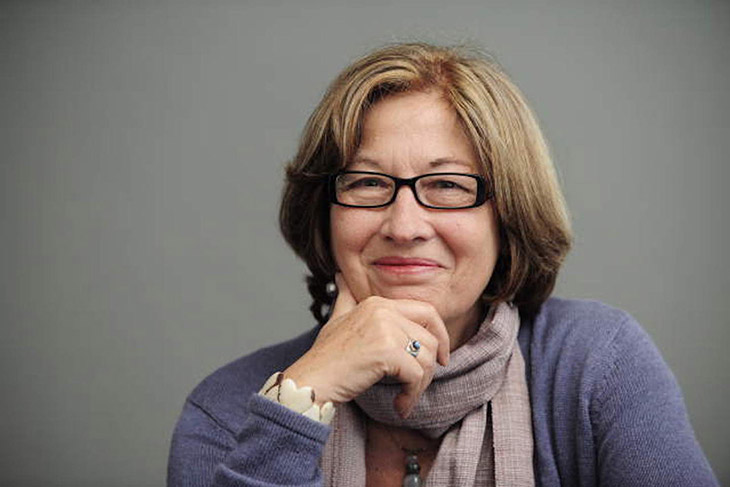 Patricia Wright, a world-renowned conservationist, will give a talk, "Building Forests and Saving Lemurs with Technology in Madagascar," at 7 p.m. Feb. 27 in Rochester Institute of Technology's Golisano Auditorium in Golisano Hall.
Her presentation, made possible by the Seneca Park Zoo Society and RIT, is free and open to the public. Visitors may park in J Lot and follow the signs.
Madagascar, the fourth-largest island in the world, is home to more than 110 lemur species, and more than 90 percent which are in danger of extinction primarily from fires and forest destruction.
Wright has long been a pioneer in using new technologies to solve conservation problems, and partnerships with RIT, the Seneca Park Zoo Society and others will advance these efforts further. Conservation drones, DNA barcoding of biodiversity, modern camera traps and sensors, and software tools to measure impact are all part of new conservation efforts in Madagascar.
Wright is the Hermstein Family Endowed Chair in conservation biology and distinguished professor of anthropology at Stony Brook University. She has made major contributions in the biology, ecology, conservation and behavior of living primates. She is the founder and international director of the Centre ValBio research station at Ranomafana National Park in Madagascar, and the only female recipient of the prestigious Indianapolis Prize for extraordinary contributions to conservation.
"We are delighted to bring Pat back to her home community of Rochester," said Pamela Reed Sanchez, president and CEO of the Seneca Zoo Society. "She is an inspiration, a brilliant conservationist and a remarkable partner. The conservation challenges in Madagascar are daunting, and this talk will no doubt be enlightening and energizing."
In 2017, RIT and the Seneca Park Zoo Society signed a formal strategic partnership to develop, promote and implement mutually beneficial projects involving students and faculty members. There are currently several initiatives underway using technology for conservation in Madagascar.
Last year, Zoo Society staff and Anthony Vodacek, a remote sensing expert and professor of imaging science in RIT's College of Science, traveled to Madagascar where laser scans were used to measure forest density. In addition, 3D images of small animals were made through photogrammetry, and sounds of insects and frogs were captured to measure location, diversity and population density.
 "The Madagascar rainforest is extremely rich in biodiversity. A lot of things live there that don't live anywhere else in the world," Vodacek said.
Topics