Global Village
Housing, commercial complex gives RIT new look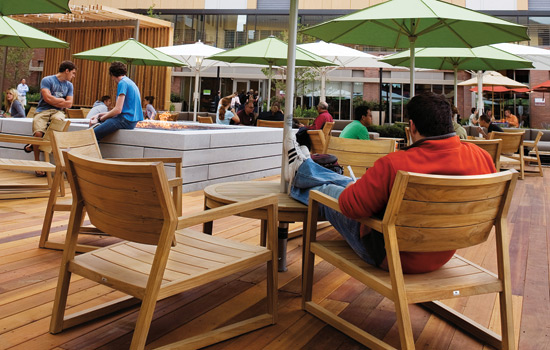 A. Sue Weisler
Global Village, RIT's residential and commercial complex replacing a portion of River Knoll Apartments, provides upper-class students a state-of-the-art global living experience and community.
In addition to suite-style housing with lounges, community kitchens, meeting spaces and laundry rooms, the complex, which officially opened Sept. 30, also features a number of services just a few feet away.
These services include the HUB Print Center and Post Office, Global Village Cantina and Grille, The Market at Global Village, Shear Global Hair Salon and Shop One² Arts & Gifts.
The complex also boasts a beach volleyball court and a mixed-use plaza offering year-round activities including heated outdoor seating, a small stage for concerts and student programming and a fire-pit area that transforms into an ice rink during the winter months.
By the numbers
Cost: $57 million
Project size: 182,271 gross square feet
Number of residential beds: 414
Retail space: About 24,000 square feet of commercial and retail space
Academic areas: Study Abroad and Fellowships, Global Initiatives and Programs, Native American Future Stewards Program and the Entrepreneurial Center
Commercial locations and other points of interest: Global Village Plaza; Shear Global Salon; Shop One²; The Market at Global Village; Cantina and Grille at Global Village includes Salsarita's, Global Grille, Oishii Sushi; Better Me Wellness Center; HUB Print Center and Post Office. Coming soon is a sports outfitter.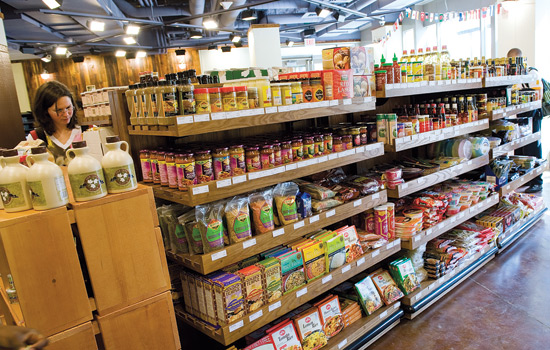 A. Sue Weisler