Imagine RIT preview: Testing nutrition know-how
RIT's Wegmans School of Health and Nutrition explore calcium options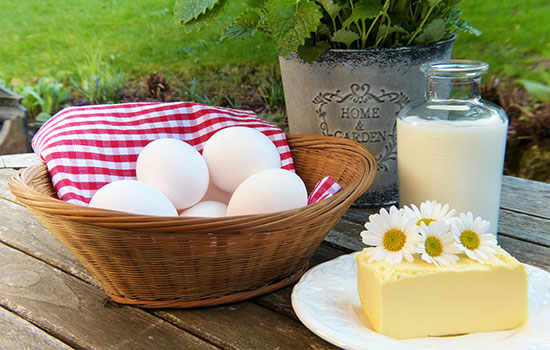 Students in RIT's nutrition programs have created a tour of calcium-rich foods for Imagine RIT: Innovation and Creativity Festival.
Their interactive exhibit, "ImaginDairy: Get Your Calcium Passport," showcases the students' deep knowledge base and skill at delivering nutrition education to the public taught at RIT's Wegmans School of Health and Nutrition.
"It's important for people to know why their body needs calcium and options for making it part of their diet," said Elizabeth Ruder, assistant professor in RIT's Wegmans School of Health and Nutrition. "Imagine RIT gives students in the dietetics and nutrition and nutritional sciences degree programs a chance to reach a large and diverse group of people in a creative way."
The ImaginDairy exhibit explores different sources of calcium-rich foods. Visitors fill out a "calcium passport" by answering trivia questions at four interactive stations:
Milk Dunk
The Taste Test
Battle of the Brands; and
Dairy-free Calcium
Ruder encourages visitors to take a selfie of themselves and their completed calcium passport with the ImaginDairy cows, Milkshake and Buttercup, and post it on Instagram with the hashtags #imagindairyRIT and #imaginerit.