Imaging scientist to address Optical Society
Imaging scientist Jie Qiao will present at the Oct. 7 meeting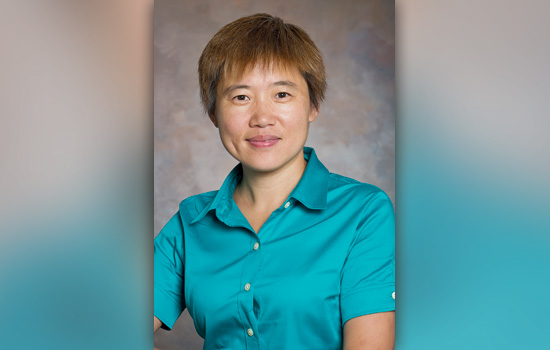 Promoting women in leadership positions in science and technology fields—while bridging the gap between science and business—is a cause Rochester Institute of Technology professor Jie Qiao stands behind.
The Optical Society of America invited Qiao, associate professor in RIT's Chester F. Carlson Center for Imaging Science, to discuss her efforts to advance women's influence in science and business. She will present "WiSTEE: Women in Science, Technology, Engineering and Entrepreneurship" at the Minorities and Women in OSA Networking Reception at the society's annual meeting in Orlando, Fla., on Oct. 7.
Prior to joining RIT this fall, Qiao founded WiSTEE: Women in Science, Technology, Engineering and Entrepreneurship at the University of Rochester as a professional network for collaboration and mentorship.
During the past decade, Qiao has worked at start-up companies, corporations and a national laboratory-setting research lab within academia, developing technology in optical metrology, optical instrumentation, short-pulse laser systems and applications, and photonics for optical communications.
"Along my career path, I came to recognize that there were few women in STEM field advancing to high levels in either academics or private industry," Qiao says. "I founded WiSTEE Connect to help women gain regional connections across universities and industries, and make a global impact."
Qiao envisions the organization reaching beyond the region. She presented WiSTEE Connect to close to 100 international attendees at the Optical Society of America-Changchun Institute of Optics, Fine Mechanics and Physics Summer Session on Optical Engineering, Design and Manufacturing in Changchun, Jilin, China, on Aug. 6.
Qiao's research interests focus on optical metrology, optical instrumentations, adaptive optics, optical system design and performance evaluation, and ultrafast laser systems and applications. She was the principal investigator and project leader for developing an automatic interferometric technique, and for ultimately realizing the world's first 1.5-meter tiled-grating pulse compressor for the world's only kilojoule, petawatt OMEGA EP short-pulse laser user facility in Rochester.
Qiao holds two patents and has published and presented numerous scientific papers.
She holds a Ph.D. from the University of Texas at Austin and an MBA from the UR Simon School of Business.