Italian director Giovanna Taviani comes to RIT
She will talk with Italian and film students and screen her documentary 'Ritorni'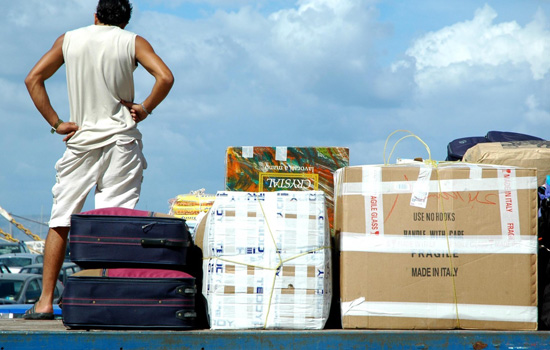 Giovanna Taviani
Giovanna Taviani, a celebrated Italian film director, will be an artist-in-residence at Rochester Institute of Technology, which sponsored her visit to Rochester to show her film, "Ritorni (Homecomings)," at the High Falls Film Festival.
"Other than being a director, she has created a documentary film festival in Sicily and is a thriving force in the international film scene," said Elisabetta D'Amanda, coordinator of the Italian Language Program in the Modern Languages and Cultures Department at RIT's College of Liberal Arts.
Taviani will be on campus Nov. 10 and 11, conducting master classes for students studying Italian, anthropology and film in RIT's College of Liberal Arts and the School of Film and Animation in the College of Imaging Arts and Sciences.
Taviani is the daughter of Vittorio and niece of Paolo Taviani, famed filmmakers who have won multiple Golden Globes and were nominated for an Academy Award, D'Amanda said. One of the brothers' films, "Caesar Must Die," about inmates in a prison staging a Shakespeare play, will be shown at 7:15 p.m. Nov. 10 in RIT's Webb Auditorium. Admission is free and open to the public.
"In the world of documentary, she's a big name," D'Amanda said. "She was born into a family in the industry, is a director of a documentary film festival and is an experienced filmmaker in and out. There is great networking potential for our students who are in cinema."
"Ritorni" will be shown with English subtitles at 7 p.m. Nov. 11 in RIT's University Gallery. Admission is free and open to the public, and a reception will be held at 6 p.m. with Italian food and desserts.
"Ritorni" is a documentary about the people of the Maghreb region of northern Africa living in Europe who return to their lands during the summer, an exodus in the opposite direction that thousands of refugees make each year from the African coast.
In the documentary, writers are interviewed, members of the Arabic community are engaged and conversations about the aftermath of 9/11 are had.
"Migration is a hot topic internationally," D'Amanda said. "Even though the film was made 10 years ago, it is valid today." "It goes beyond religion and politics. Communication is key, and promoting diversity and multicultural dialog helps to build bridges. It's exactly the scope of our work here."
"Ritorni" will also be shown at the High Falls Film Festival at 4:15 p.m. Sat., Nov. 14, at the Dryden Theatre at the George Eastman Museum, 900 East Ave., in Rochester. Taviani will answer questions after the screening. Tickets are $10 and available on the festival website.
Her visit is in collaboration with RIT's College of Liberal Arts, School of Film and Animation, School of Individualized Studies, the Conable Chair of International Studies, the Kern Chair of Communication, the department of Sociology and Anthropology, and Casa Italiana at Nazareth College.