Journalism program to discuss the future of Rochester news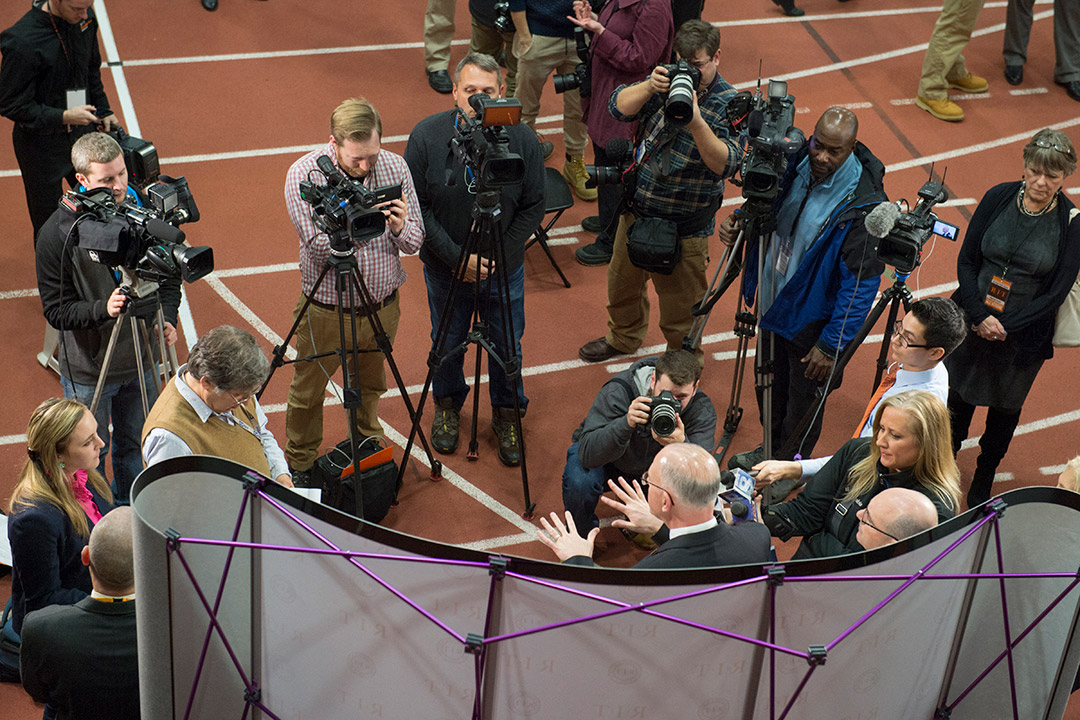 Editors and reporters from Rochester news outlets will discuss how they are fulfilling their duties of a free press during the COVID-19 pandemic during a panel discussion organized by RIT's School of Communication.
"The Future of News in ROC" will be held via Zoom from 9:30 to 10:30 a.m. on Sept. 8. It is free and open to the public, but advanced registration is required.
"Media outlets throughout the U.S. are constricting at maddening rates due to the effects of the pandemic and the loss of local ad dollars. But at the same time, people are ravenous for news relevant to their lives during such a chaotic time of precarious physical and economic health," said Associate Professor Hinda Mandell, director of the journalism program in the School of Communication.
"By bringing together some of the leading media experts, editors, activists, and reporters in our region, we can better envision what the future for news in Rochester looks like—and why that matters to us and our Democracy at this unsettling juncture in our history," she said.
Moderator will be Smriti Jacob, managing editor of the Rochester Beacon. Panelists expected include David Andreatta, editor of CITY newspaper; James Brown, reporter at WXXI; Gino Fanelli, staff writer for CITY; Richard J. McCollough, president of the Rochester Association of Black Journalists; Stanley Martin from Free the People ROC; Cynthia Benjamin, community content editor of the Democrat and Chronicle; Scott Norris, news director of the Democrat and Chronicle; and Dave McCleary, publisher/editor of Minority Reporter.
"The panel also offers a chance to access top editors and news producers during a prolonged moment of national uncertainty and challenge, in the aftermath of George Floyd's murder and ongoing protests for racial justice, and in the weeks prior to one of the most divisive and significant presidential elections in living memory," Mandell said.
Sign language interpreters have been requested.
Registration and more information are available on the event webpage.