April 1, 2019
by Luke Auburn
Making a social impact with technology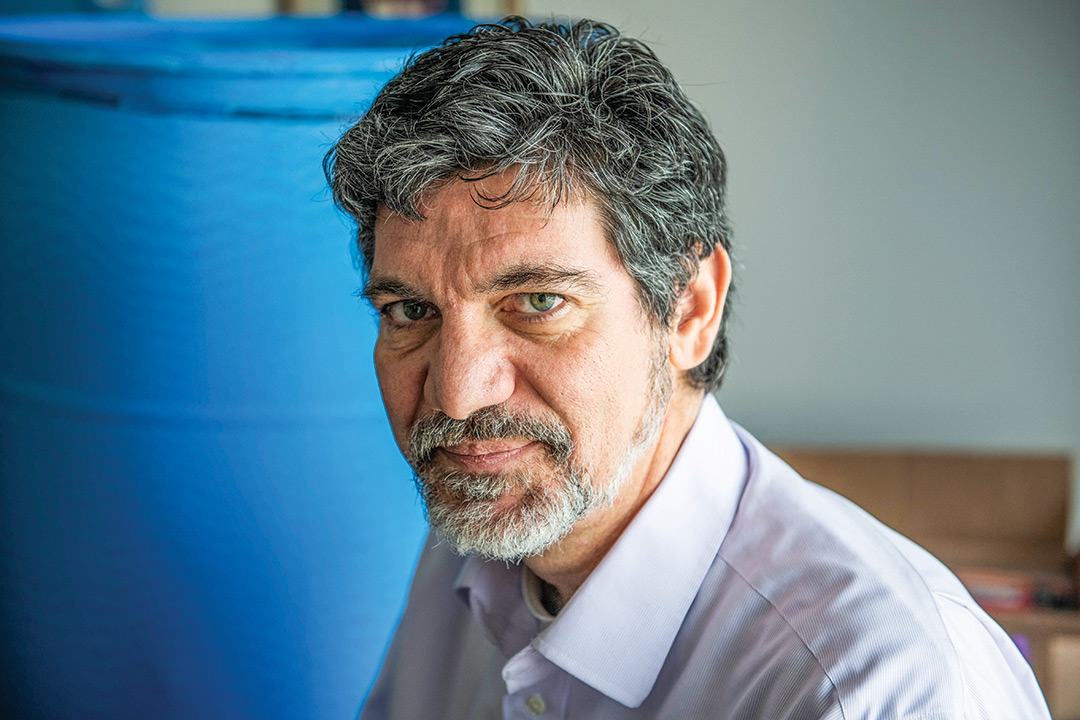 Associate Professor Marcos Esterman and several RIT senior engineering students are on a mission to empower citizens of Cali, Colombia, through cutting-edge technology including solar-powered 3D printers and aquaponics.
RIT is working with partners from the Universidad Autónoma de Occidente (UAO) to help residents of a Cali neighborhood at high risk of attracting youth to gang activities to develop marketable skills in fields like advanced manufacturing and agricultural technology.
The globe-trotting, collaborative projects are part of the students' multidisciplinary senior design course. Esterman believes these types of opportunities to solve real-world problems while making a social impact are where RIT students truly thrive.
"This generation has a much greater awareness of the issues facing the planet and is passionate about addressing those issues in proactive ways," said Esterman.
Last year, a team of six engineering students created a versatile solar-powered 3D printing system that can function either on or off the energy grid, providing much greater portability and access.
This year, a new team of six multidisciplinary senior design students is building on that work to expand the printing system's capabilities, adding elements like a pellet extruder and pellet dryer.
The project is being funded with donations from Bill Hard '74 (industrial engineering) and Sally Hard '71 (business administration).
Another team of six engineering seniors led by Esterman is focused on helping families in rural areas near Cali harness the power of aquaponics to sustainably farm fish and plants. The goal is to develop modular systems that families can initially implement to support their household and expand on for commercial possibilities.
Three UAO students, led by UAO faculty member Alvaro Rojas Arciniegas '08 (industrial engineering), '13 (imaging science), flew to RIT in January to study abroad and work on the project. They are the first cohort of UAO students to study here. Late this spring, students from RIT and UAO will fly back to Colombia to deliver the two systems to the Cali residents and to participate in a one-week workshop on commercialization.
Related News
Topics