RIT doing good around the world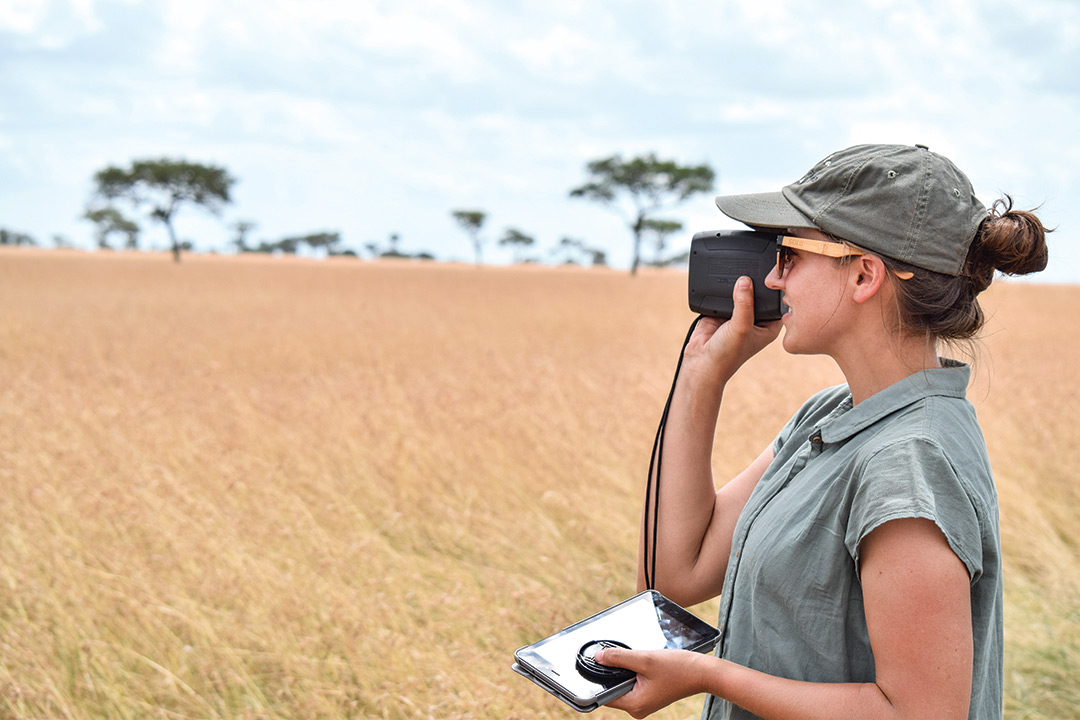 A post-doctoral fellow is looking for ways to reduce anemia in mothers and their children in Ghana.
An alumnus is helping residents of Puerto Rico who live in the aftermath of destructive hurricanes. An alumna is improving educational opportunities for kids with special education needs in Kazakhstan.
A multidisciplinary contingent of faculty, students and alumni is improving the quality of medical care for some of the most vulnerable in Central America.
An associate professor and engineering students are empowering citizens of Cali, Colombia.
RIT alumni, students, faculty and staff are using their education and skills to make the world a better place.
Here are eight of their stories:
Battling 'hidden hunger' in mothers and children: As a graduate student in Ghana, Brenda Abu witnessed the toll of anemia, a condition that afflicts as many as 70 percent of the children and 45 percent of the women in that West African nation. Her experiences convinced Abu to pursue a career researching nutrition, specifically looking for ways to reduce anemia in mothers and their children. Read more
Fixing up computers to help people in need: When he was in high school, Josh Geise, a fifth-year computing security student, was involved in a program that donated refurbished computers to local families. To continue his work in computer refurbishment and help increase computer accessibility in the Rochester area, Geise and friend Brian Martens '18 started their own nonprofit organization that donates refurbished computers to people in need. Read more
Providing safe power after a hurricane: Entrepreneur David Rodriguez '92 (MBA) is doing his part to provide new clean energy solutions to the nearly 3.4 million residents of Puerto Rico who live in the constant presence of destructive tropical storms and hurricanes. Read more
Cracking down on poachers with imaging: Elephant and rhino poachers in South Africa can run, but they can't hide from drones. An imaging system created by a team led by Elizabeth Bondi '16 automatically detects illegal hunters infiltrating national parks at night. Bondi's deep learning system alerts the monitoring team who notifies park rangers or law enforcement of a potential threat to the animals under their protection. Read more
Making a social impact with technology: Associate Professor Marcos Esterman and several RIT senior engineering students are on a mission to empower citizens of Cali, Colombia, through cutting-edge technology including solar-powered 3D printers and aquaponics. Read more
Designing better care for sick newborns: A multidisciplinary contingent of RIT faculty, students and alumni is creating awareness and innovative design solutions to improve the quality of medical care and education for some of the most vulnerable in Central America. Read more
Creating educational opportunities for all: Sabina Ismailova '13 created Education for All, a growing nonprofit organization for children with developmental disabilities in Kazakhstan. Read more
Tackling conservation challenges head on: Some people see massive environmental issues as unsalvageable, but Kristen Denninger Snyder '10 sees them as motivation to keep working toward environmental conservation. Later this year, she will open the Research and Innovation for the Serengeti Ecosystem (RISE​) in Tanzania and serve as the center's head scientist. Read more