Providing safe power after a hurricane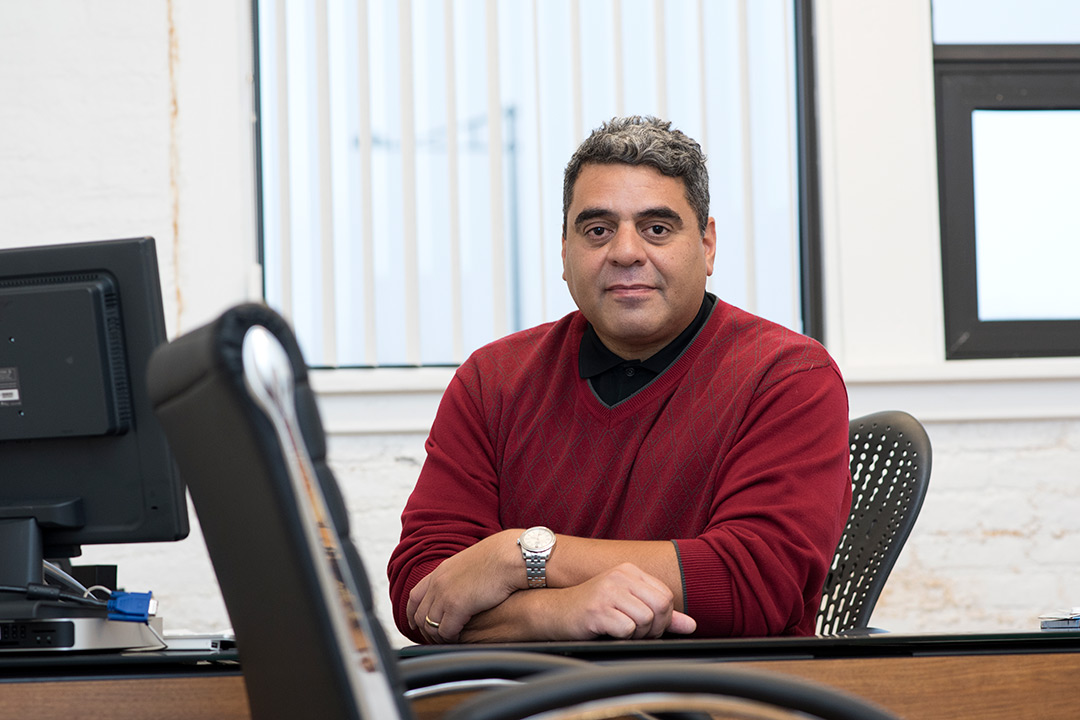 Entrepreneur David Rodriguez '92 (MBA) is doing his part to provide new clean energy solutions to the nearly 3.4 million residents of Puerto Rico who live in the constant presence of destructive tropical storms and hurricanes.
With his company, inverSOL, he and his team have developed a lower-cost, no maintenance solar generator designed to power basic home appliances. The company was formed in March 2018 and, six months later, inverSOL opened a manufacturing and retail facility on the island.
"After Hurricane Maria hit in 2017, most people were using gas generators to power their homes. This is not only expensive, but can also be dangerous," said Rodriguez, who has a home, an office and several family members on the island. 
InverSOL units are focused on providing power to refrigerators, LED lights, charging stations, laptops, fans, televisions and radios via solar energy.
 "We've put a lot of thought into the design of the product, and the No. 1 priority is safety," he said. "My direction to the inverSOL team is that no matter what, we must think about our kids or grandparents using the generators."
InverSOL's solar generator relies on technology that enables the unit to run silently, without gas or oil, and be weatherproof and portable.
The inverSOL team is in the final stages of prototype design for a whole-house solution using lithium batteries. Several new initiatives are also underway, including a mobile app that will remotely operate the units and wind turbine add-ons so the units can run optimally at night.
Related News
Topics