Designing better care for sick newborns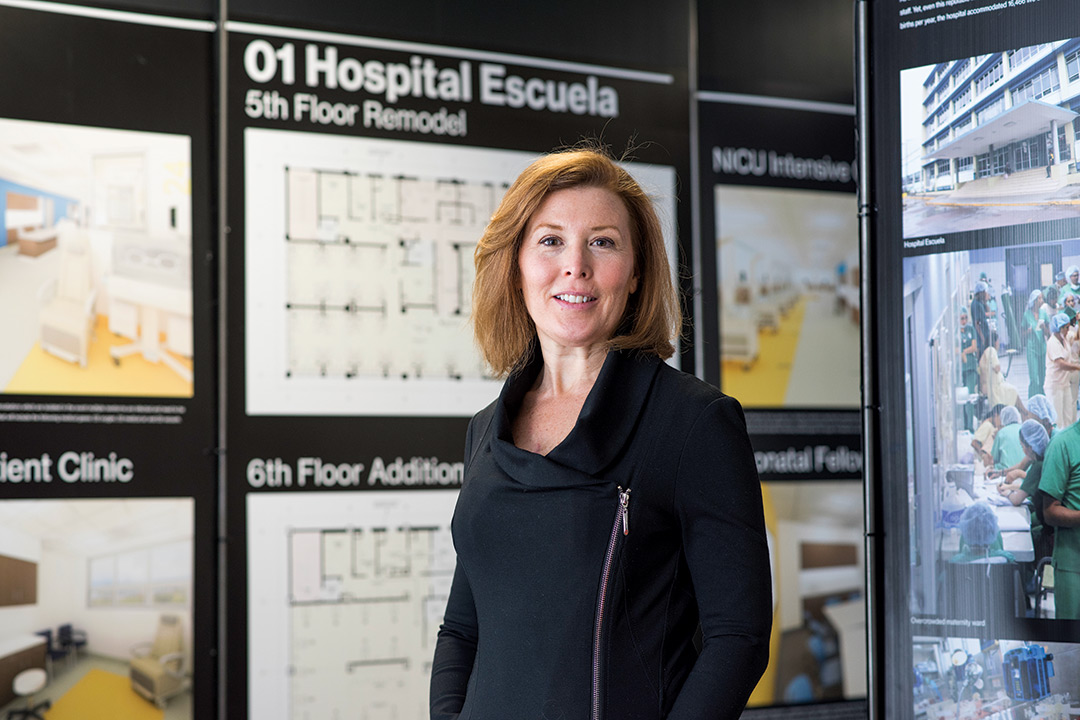 A multidisciplinary contingent of RIT faculty, students and alumni is creating awareness and innovative design solutions to improve the quality of medical care and education for some of the most vulnerable in Central America.
At the heart of the university's Hope for Honduras initiative is the collaboration with in-country partner Hospital Escuela—
Honduras' largest public hospital—and the not-for-profit organization Little Angels of Honduras (LAH).
"The overarching objective of this effort is to establish a viable, equitable model of accessible and quality medical care to reduce infant mortality and improve the experience of patients, families and caregivers through innovative design and engineering solutions," said Mary Golden, director of Hope for Honduras and program chair of interior design.
Golden helped identify the challenges of caregiving for premature and critically ill newborns in Honduras during a 2017 trip to Honduras with LAH founders.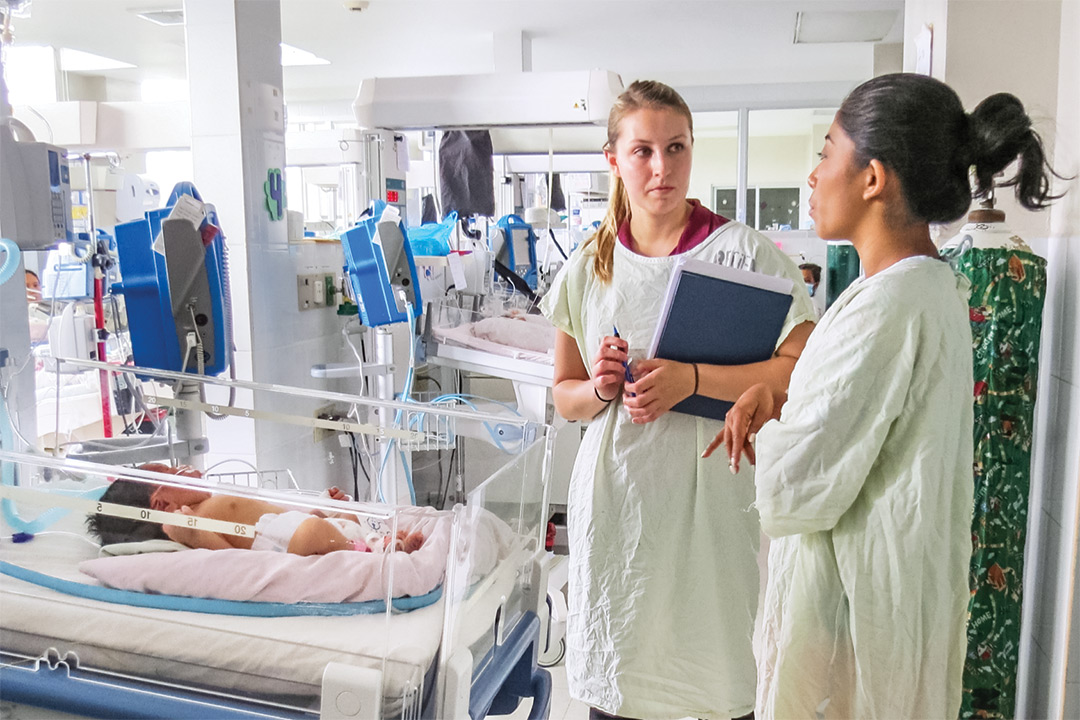 In addition to the spatial constraints of Hospital Escuela, the group identified additional key areas impacting accessible medical care, including transportation, equipment and "skin-to-skin" care practices. Skin-to-skin incubation—also called kangaroo mother care—has dramatic positive effects on preemies and full-term babies.
RIT faculty and students from interior, industrial and graphic design as well as electrical, mechanical and biomedical engineering programs began working together to identify solutions that offer better access to medical care.
A growing list of corporate collaborators, including Herman Miller, Autodesk and American Medical Response (AMR)—led by Ted Van Horne '99 (applied arts and sciences), CEO at AMR in Dallas—are providing support and are stakeholders in the realization of project prototypes.
Golden was originally approached with a request to prepare interior design packages for a proposed 4,200-square-foot addition to Hospital Escuela by LAH.
Twenty seniors in healthcare studio, led by Shannon Buchholtz '96 (interior design), adjunct professor, created concepts in collaboration with Herman Miller.
"While developing the initial proposal, however, it became clear that holistic changes would be a more expansive approach to addressing infant mortality," Golden recalled.
LAH is currently working with a team of volunteer architects, engineers, RIT interior designers and alumni on the construction drawings for the now-14,000-square-foot addition and renovation.
To address the need for safe transportation of critically ill newborns from local and rural hospitals to Hospital Escuela, a multidisciplinary team of senior capstone students "designed and created a full-scale prototype for an inter-hospital transport ambulance staged on a Toyota Landcruiser 78 chassis," Golden added.
The compact design addresses the country's transport practices and road conditions in a cost-effective vehicle that is easily maintainable, repairable and properly outfitted with resuscitation and stabilization equipment, including incubators, ventilators, patient monitors and medical gases.
In partnership with AMR, RIT is working on constructing a prototype of the vehicle.
"We're making huge steps forward in promoting better access to medical care for women and neonates in Honduras," she said.
Intersections: The RIT Podcast
A multidisciplinary contingent from RIT is creating innovative design solutions to improve the quality of medical care and education for some of the most vulnerable in Central America. Today, Mary Golden, interior design program chair and director of RIT Hope for Honduras, speaks with Christian Perry, a healthcare designer and co-founder of Little Angels of Honduras, about important initiatives to help reduce infant mortality in that region.
Related News
Topics