Tackling conservation challenges head on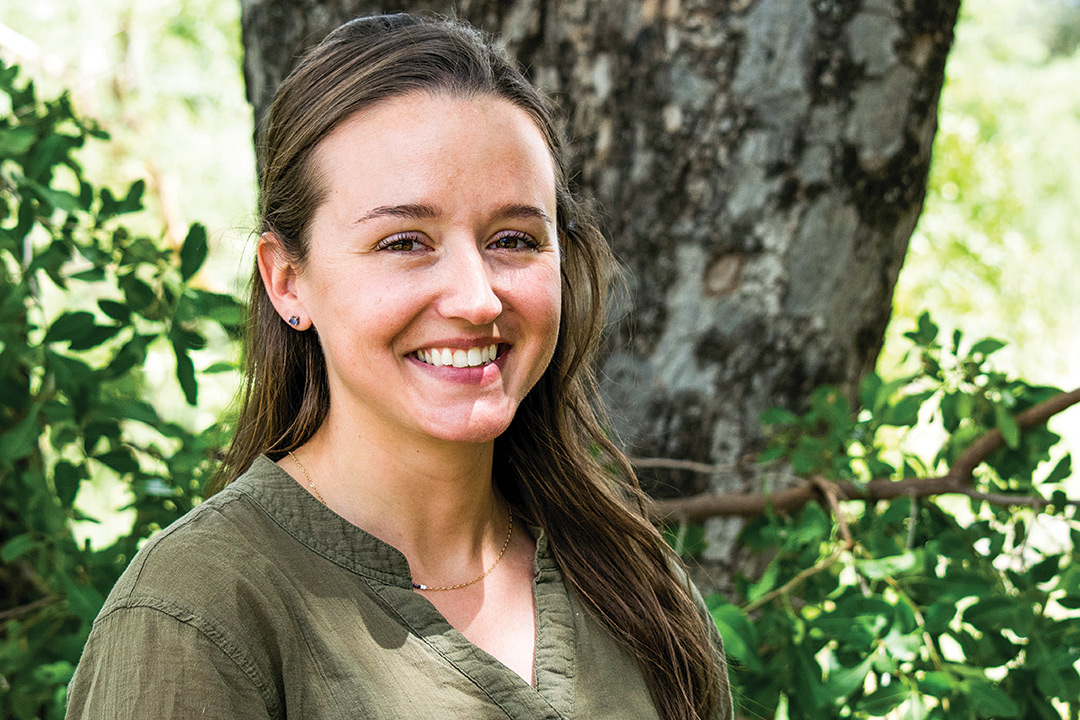 Some people see massive environmental issues as unsalvageable, but Kristen Denninger Snyder '10 (environmental science) sees them as motivation to keep working toward environmental conservation.
"As dire as the environmental outlook currently is, demonstrable successes show positive outcomes are possible," said Denninger Snyder.
The issue Denninger Snyder is tackling is wildlife conservation in the Western Serengeti.
Later this year, with the Grumeti Fund, she will open the Research and Innovation for the Serengeti Ecosystem (RISE​) in Tanzania and serve as the center's head scientist.
"After participating in a number of internship and volunteer experiences working with animals in the wild and captivity, it became clear to me that I wanted to make contributions to the protection of threatened species and their habitat across their range in the wild," said Denninger Snyder.
After graduating from RIT, she did extensive research on African wildlife at the University of California, Davis, and is now living in Denver and working as a post-doctoral scholar at Colorado State University and the Grumeti Fund.
In 2015, while a graduate student in Davis, Calif., Denninger Snyder connected with the Grumeti Fund, a nonprofit organization tasked with wildlife conservation and community development in the Western Serengeti. Her skills aligned well with the fund's objectives, and they have worked together on establishing the research center and other projects.
 "The center will develop and support research initiatives that provide tangible solutions to benefit the people and wildlife of the Serengeti ecosystem and beyond," she said. "Inclusive conservation that creates opportunities for women and youth is fundamental to our objectives."
The research center will help fund graduate student education for scientists in Tanzania, develop local talent and make space for women and youth in conservation and develop collaborative projects with other academic institutions and organizations. Current projects the center is conducting are the monitoring and spatial modeling of wildlife damage and illegal activity, camera trapping to evaluate human-wildlife interactions, and the study of elephant movements and crop raiding behavior.
Although this region faces a number of challenges, previous conservation efforts have made an impact on the local environment and communities.
"Since 2003, elephant populations have increased four-fold and buffalo 10-fold. Community-initiated task forces aim to prevent crop losses to elephants using non-lethal approaches," she said.
 Denninger Snyder encourages people to consider how individuals can contribute to environmental solutions.
"When people are invested in and support conservation efforts, we have the best chance at success," she said.
Related News
Topics