MBA students have winning edge in competition
Student team from RIT featured in Global Top 100 performers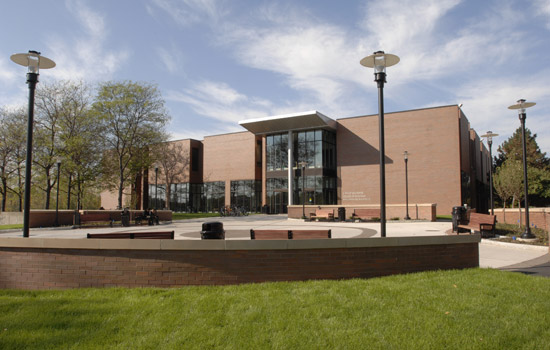 A. Sue Weisler
MBA students at RIT's Saunders College of Business were named Global Top 100 Performers in a head-to-head competition against 1,754 teams from around the world in the Glo-Bus simulation strategy game.
The Allied Apparition team earned a return on average equity of 82.8 percent and the 76th best return on average equity rankings for their Glo-Bus performance during the week of Nov. 17-Dec. 3.
Team members are: Zaid Alzaid from Riyadh, Saudi Arabia; Katie Bonfiglio '15 (ASL-English interpretation) from Bedford, N.H.; Matthew Dreitlein from Fairport, N.Y.; and Alissa Roy '16 (media arts and technology) from Glenwood, N.Y.
The Glo-Bus simulation strategy game is an online exercise where teams of students run a digital camera and drone company where strategy and decision-making skills are put to the test as they develop business plans and compete against each other for market share. Each week, Glo-Bus lists the top 100 Global Performers in four categories: overall score, earnings per share, return on equity and stock price.
According to Professor dt ogilvie, distinguished professor of urban entrepreneurship and former dean and professor of business strategy at Saunders College, strategic management is the process of formulating, implementing and evaluating the actions necessary for an organization to develop and maintain a competitive advantage over its rivals.
"Students learn, examine and practice strategy in a 'real-world' context by making decisions for their own simulated firm," said ogilvie. "Simulations give them the opportunity to achieve course objectives through hands-on experience in running a company using the concepts and themes from the course. They give students a chance to apply theory to practice in a relatively low risk environment."