A message of appreciation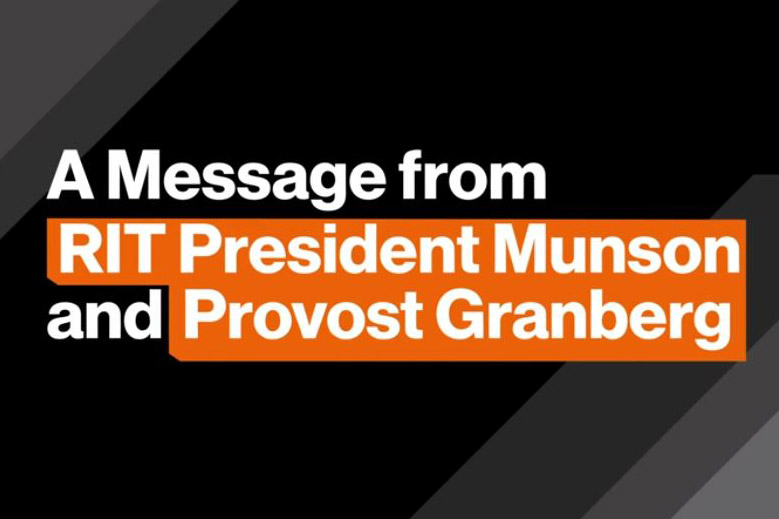 Dear RIT community,
Spring semester officially re-launched this week, and with it, 3,000-plus sections of courses—all online—for more than 15,000 students.
This remarkable undertaking was made possible by the collective efforts of students, faculty and staff, and is an example of the can-do attitude found within RIT. We are seeing our students, faculty and staff rise to the occasion to cope with changes brought about by the Coronavirus pandemic. And we're doing it together, as a community of RIT Tigers. We are very proud, and you should be, too.
We're one week into this teaching and learning transformation, and there's still much to be learned, much to be accomplished. And there will surely be times when not everything will work exactly as planned. This new environment challenges us, but also provides us with opportunities—to innovate, to provide the important academic continuity expected, and importantly, to remain connected to each other.
Don't forget that there are many resources available to help faculty, students and staff achieve their personal and professional goals. Please use them. Read your RIT emails, check in with your colleagues. Look to our website. We promise to be there for you and to keep you informed of what you need to know to ensure the best semester possible. This remains new territory for all of us, but we are making it our own and learning together regardless of distance. We will succeed together. This is RIT's finest hour.
In Tiger Pride,
President David Munson
Provost Ellen Granberg