Mission 2020 accomplished with help from the RIT family
University contributes just over $300,000 to this year's United Way Campaign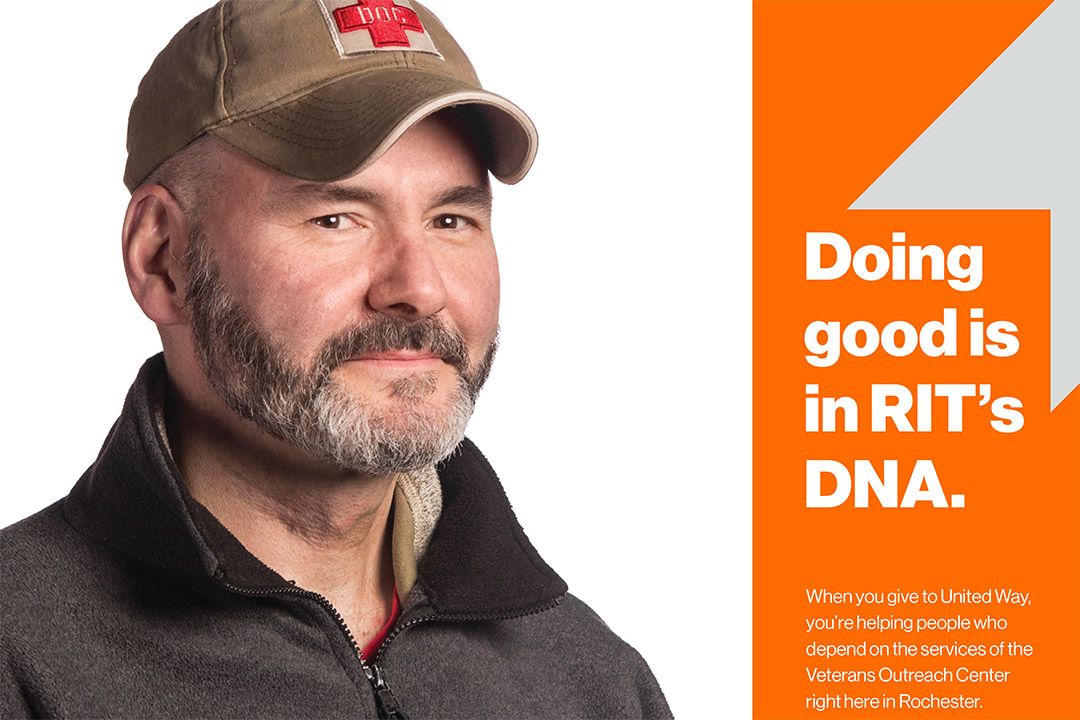 Rochester Institute of Technology will help nourish a community that is meeting the many challenges brought on by the COVID-19 pandemic. More than $300,000, donated by members of the university during the United Way Campaign—Mission 2020—will go toward building a healthy community for all, providing educational opportunities for youth and to increase economic mobility for Rochester's citizens.
This year, 911 faculty, staff, retirees, students and members of the Osher Lifelong Learning Institute contributed through individual donations, campus auctions and events such as the Day of Caring and United Way Golf Tournament Fundraiser. More than half the event funds were generated by student-run events—the Mud Tug, Winter Warrior, Skate-for-a-Cause and TV Trivia. In just the past few weeks, the university team saw a surge in donations from $240,000 to the $300,000 mark.
"Everyone who contributed and volunteered should feel proud. This is a significant accomplishment at a time when people and organizations need help more than ever," said Heather Eaggleston, chairperson of the RIT campaign, and director of Government Relations at RIT's National Technical Institute for the Deaf. She worked alongside Lynn Rowoth, campaign coordinator, and assistant vice president, RIT Government and Community Relations; Nicole Prahler, associate director, conference and special events, RIT Government and Community Relations; and Victor Santiago, vice chair, and associate director, RIT Alumni and Constituent Engagement.
The campaign, which began on March 5, brought together many in the Greater Rochester area to support programs that focus on improving the quality of life for young children and adults. There were 150 campus volunteers, representing each of RIT's colleges and divisions, who supported the campaign through outreach in their areas and on events. RIT has increased its overall contributions to the community, exceeding $2 million in the past seven years. The university has also been honored for its contributions of funding and volunteerism receiving the United Way's Century Award in 2018, Extraordinary Dedication to the Community recognition (2015) and the Chairman's Award for Outstanding Campaign Performance in 2014.
Topics