'Music Recycling, 101' Next Up In Performing Artists Concert Series
Rod Blumenau and his quartet to perform at RIT Jan 9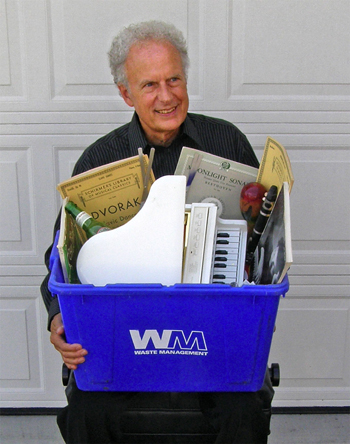 The Performing Artists Concert Series returns to Ingle Auditorium at 8 p.m., Friday, Jan. 9, with "Music Recycling, 101." Jazz pianist Rod Blumenau and his quartet will show how familiar music has been "recycled" to reappear in new forms.
Blumenau will be joined by Jeff Campbell (bass), Gabe Condon (guitar, violin, vocals) and Brad Paxton (percussion). They will demonstrate how classical themes have been used as the basis of pop and jazz tunes and how the chord structures of pop music have been used to create new jazz compositions.
The quartet will perform examples of classical, pop, jazz, latin and rock recycled music, featuring composers such as Fred Chopin, Mo Ravel, Al Borodin, Lou Beethoven, Thelonius Monk, George Gershwin and Billy Joel.
Tickets are $6 for students, $15 for faculty, staff and alumni and $20 for the general public. They can be purchased at the Student Alumni Union Candy Counter, by calling the Gordon Field House Box Office at (585) 475-4121 or at the door on concert night, if available.
Topics