New prognostics and health management engineer is advancing sustainable product development at GIS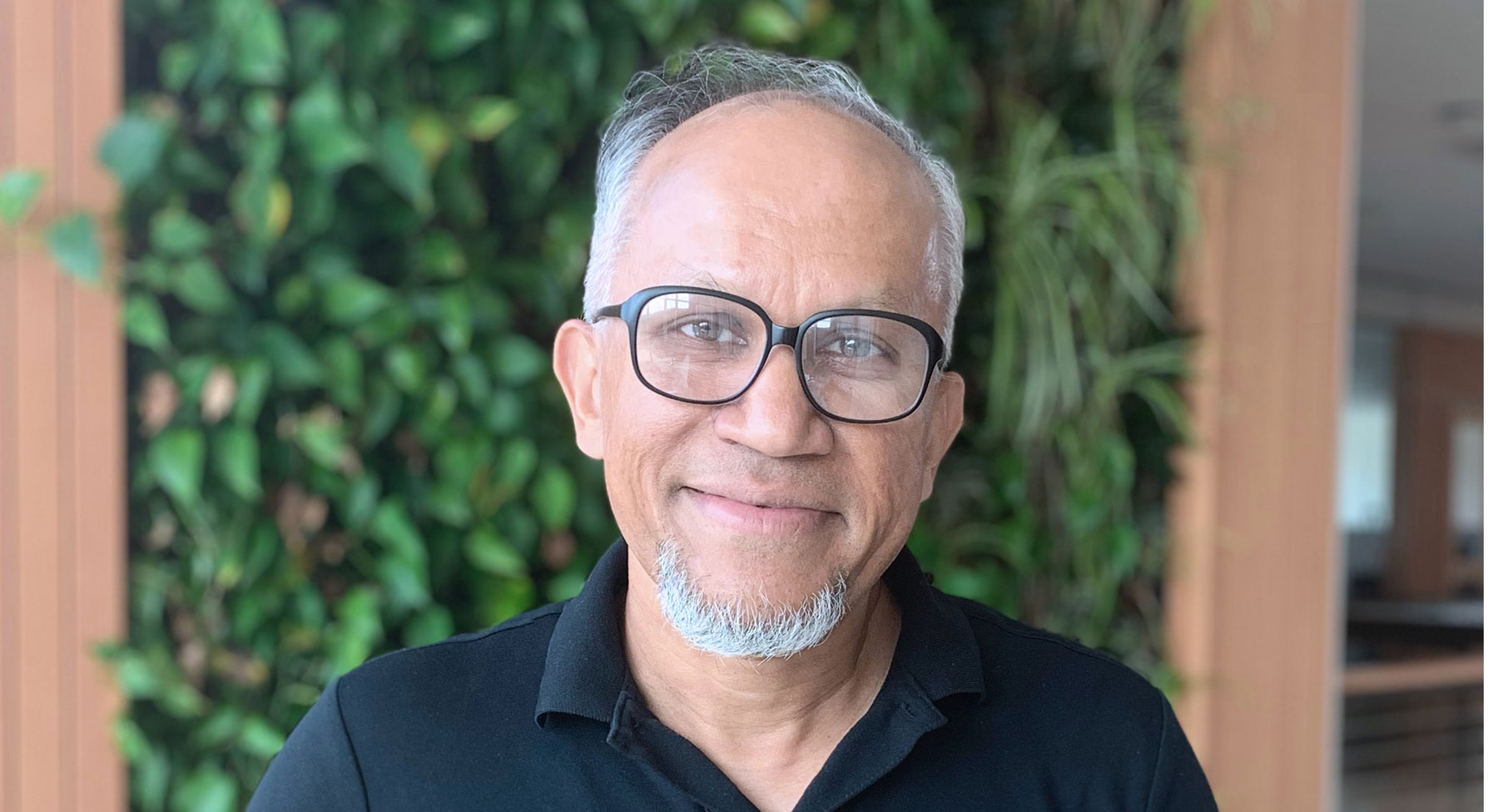 Abu Islam recently joined the Golisano Institute for Sustainability (GIS) at Rochester Institute of Technology (RIT) as a senior prognostics and health management engineer.
Islam was previously the director of the advanced technology group at Xerox for 22 years. There he applied mechatronics systems design to develop next-generation production printers and 3D-printing technologies.
Islam holds a doctorate in mechanical engineering from Rensselaer Polytechnic Institute. He is also a certified Lean Six Sigma Black Belt with a focus on product design.
When asked what drew him to GIS, Abu points to the institute's life-cycle approach to sustainable manufacturing.
"It's important to design products in a sustainable way, from the beginning," he said. "Upstream decisions during the design phase can shape what happens when it comes to downstream impacts, like energy use and reliability during product lifetime, or remanufacturing and reuse at the end of a product's life."
Now, after six months in the role, he remains impressed by the degree of collaboration that underlies the institute's work.
"I like the space to try different ideas and the free exchange of knowledge between colleagues. We don't get bogged down by organizational boundaries," he noted.
By his own account, Islam's time at Xerox led him to realize the potential of artificial intelligence (AI) and machine learning for enabling smarter product design. "We can use these technologies to augment the limitations of our physics-based understanding of natural phenomena," he observed.
Islam has contributed to a number of initiatives since becoming a member of the GIS team. In one project, he is using advanced data analysis to predict failure events in diesel engines. In another, he is creating an AI application that will help remanufacturers identify, assess, and sort collected components. He is currently in the planning stages of a new project that will aim to improve business designs for drones used to fertilize agricultural land. 
Islam's passion for efficiency and technical analysis goes beyond the GIS labs. An avid tennis player, he has meticulously studied countless hours of footage of the world champion Roger Federer to improve his own form. He is a lifelong gardener and took part in a community garden at RIT over the summer.
Islam dedicates much of his free time to facilitating interfaith dialogue between Rochester's religious communities. He is a founding trustee of Barakah Muslim Charity, where he also volunteers at food and clothing distributions, drug rehabilitation clinics, and community events in Rochester, New York.