New treatment positively impacts autistic children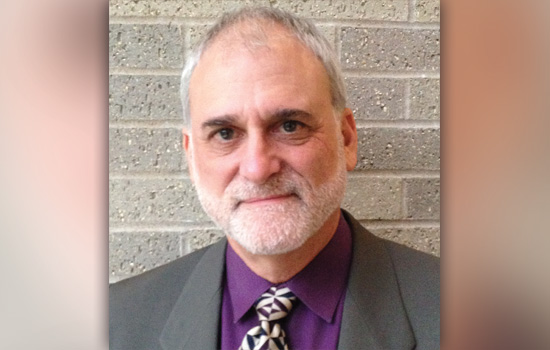 Children diagnosed with autism spectrum disorder navigate their world in ways that—from the outside—might appear aloof and uncaring.

"That's the external impression of 
someone who doesn't make eye contact or reciprocate emotionally," says Dr. Laurence Sugarman, director of RIT's Center for Applied Psychophysiology and Self-Regulation in the Institute for Health Sciences and Technology. "That's not what is going 
on inside."

Sugarman has developed a model for treating autism based on the premise that people can change their own psychophysiology and behavior. His treatment method teaches children to consciously self-regulate their autonomic nervous system—the fight or flight mechanism—that, for them, is stuck on red alert. His approach integrates hypnosis and autonomic biofeedback.

No one knows for sure what causes 
autism, says Sugarman, a pediatrician at Easter Seals Diagnostic and Treatment Center who has worked with autistic 
children for more than 20 years. He thinks traditional therapies that focus mainly on changing symptoms—such as impaired 
social and communication skills, and 
restrictive and repetitive interests and 
behaviors—overlook what the symptoms represent—an instinctive effort to self-
regulate inner turmoil.

"Teaching kids with autism spectrum disorder skills in turning down their fight or flight response and turning up the 
opposite may fundamentally allow them 
to be more socially engaging, decrease 
some of the need for cognitive rigidity 
and repetitive behaviors and, more importantly, allow them to feel better," he says.

Sensors measure respiration, 
perspiration, heart rate and variation, and blood flow circulation. Patients learn to read the signals and visual representations that depict how they feel. The visual translation teaches them to understand their own 
internal wiring and techniques for controlling their psychophysiology. Hypnosis 
reinforces the biofeedback techniques and helps the patients incorporate the feedback into their daily lives.

"My notion of the mission of the Center for Applied Psychophysiology and Self-Regulation is to drive innovation in health care by helping people help themselves," Sugarman says. "We want to be able to say that we can help young people with autism spectrum disorder function in the less accommodating world because they feel good about what they can do for themselves."

Sugarman and his team—Brian Garrison, research coordinator; Kelsey Williford, fourth-year biochemistry major at RIT; 
and Anna Hope, mental health clinician 
and clinical research coordinator—are 
collecting data from ongoing projects that use this model of self-regulation through integrated hypnosis and biofeedback. 

An early program at the center, The Minding Anxiety Project, gives new skills to RIT students struggling with anxiety 
and autism. Sugarman hopes to grow 
the program from 24 students to 240. 

A second project, MindGamers, incorporates autonomous biofeedback 
into computer-based role-playing and 
includes Stephen Jacobs, professor and 
associate director of the MAGIC Center, 
in the collaboration.

The most recent effort, the Parent Effectiveness Program, is training parents of young children diagnosed with autism and measuring results of their training on the behaviors of their affected children. Autism Up, a community service organization, supports the program with funding from the Golisano Foundation.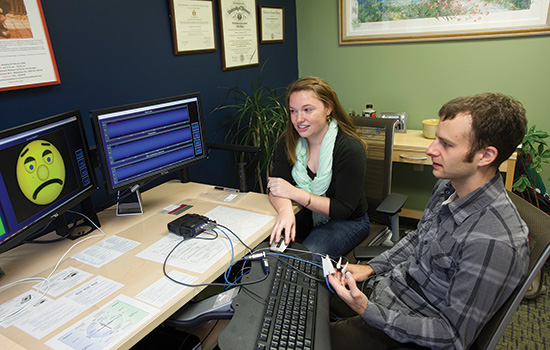 A. Sue Weisler