NTID to offer degree in mobile app development
Program will prepare students for careers in creating mobile solutions and apps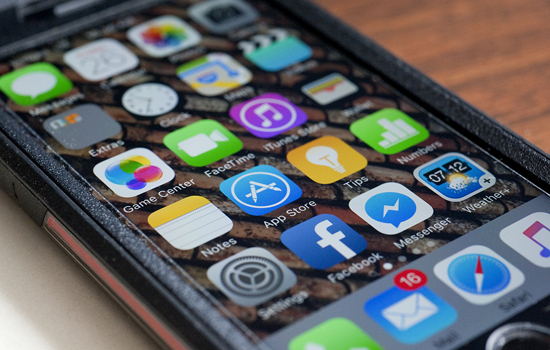 Rochester Institute of Technology's National Technical Institute for the Deaf has received approval from the New York State Department of Education to offer an associate degree program in mobile application development. The program will prepare students for work in the software development industry with a focus on application design and development for mobile platforms.
"Mobile app development is a field that brings concepts in programming, Web development and interface design together," said Elissa Olsen, chairperson of NTID's Department of Information and Computing Studies. "Using current and emerging technologies, students will develop skills in app design, learn relevant programming languages for application development on a variety of smart-devices, and learn the policies and procedures for submitting apps for distribution."
The program pioneers a unique curriculum that incorporates a cross-platform development framework to create apps that work across multiple platforms, such as iOS, Android and Windows. Most programs adopt the traditional "silo approach" where developing an app for a single platform occurs first before making it work on another platform. By incorporating this cross-platform strategy into the curriculum, students will learn code-sharing strategies through shared projects or portable class libraries with the potential to reuse up to 99 percent of code that will work across multiple platforms and still retain native performance.
The program also incorporates a learning support community, bringing students and faculty together in various activities such as coding competitions, guest speakers and team building exercises. Through this model, faculty and industry experts will serve as mentors to build self-confidence among students and promote greater academic progress.
Experiential learning, such as cooperative work experiences and capstone courses, bring students together with industry partners in all aspects of mobile application development. Students will acquire soft skills, learn teamwork and understand the value of communication beyond the scope of the classroom.
"The new degree program in mobile application development provides our deaf and hard-of-hearing students with the skills needed to compete for highly sought-after positions in this growing field," said Gerry Buckley, president of NTID and vice president and dean for RIT. "The combination of training and real-world experiences will help to ensure their success."
Courses for the new degree will begin this fall.
RIT's B. Thomas Golisano College of Computing and Information Sciences also awards a bachelor's degree in Web and mobile computing with a concentration in mobile application development.