NYSP2I selects eight statewide recipients for 2021-2022 Community Grants Program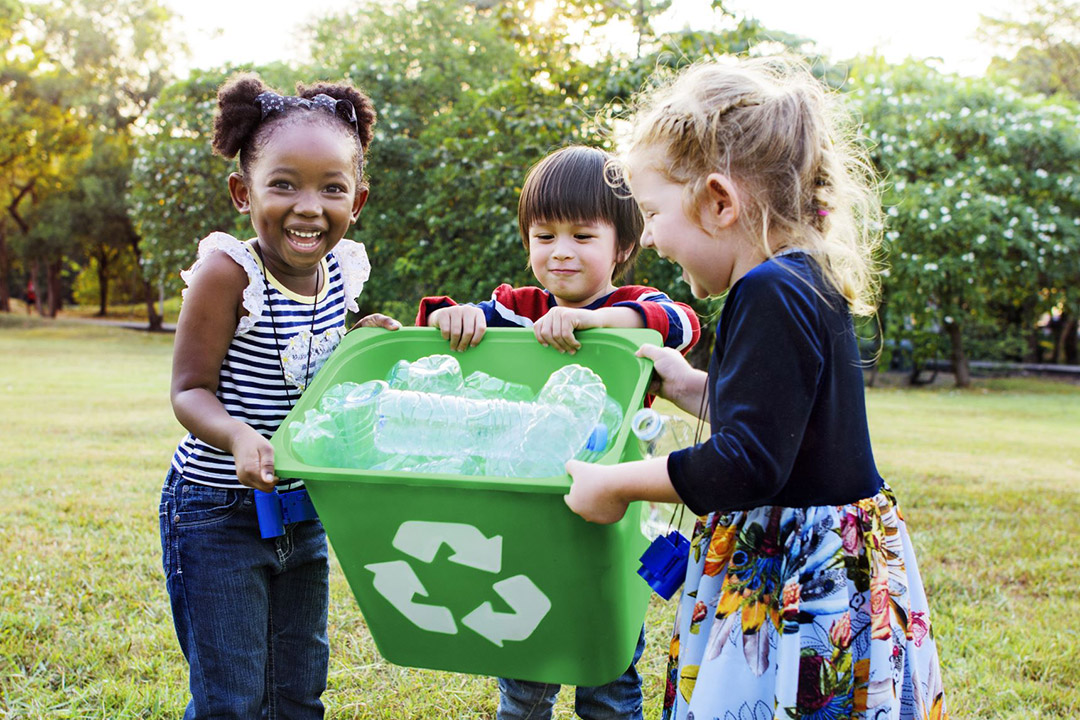 The New York State Pollution Prevention Institute (NYSP2I) has announced selections for its 2021-2022 Community Grants Program as part of the organization's ongoing efforts to continue improving the health and environmental quality of New York state.
NYSP2I, which is sponsored by the New York State Department of Environmental Conservation through the Environmental Protection Fund and led by Rochester Institute of Technology's Golisano Institute for Sustainability, has selected eight statewide programs following the completion of a competitive review process.
Final awarding of funds to selected projects is subject to standard conditions such as contract fulfillment and availability of funding. The Community Grants Program provides nonprofit organizations, academic institutions, and local governments both financial and technical assistance for projects that promote and implement pollution-prevention practices at the community level.
"The Community Grants Program encourages partnerships that provide education and outreach aimed at making New York state more sustainable," said Charles Ruffing, NYSP2I's director. "The goal is to connect with communities across the Empire State by providing much-needed financial and technical support for programs and initiatives at a grassroots level."
"We congratulate all of this year's selected programs," Ruffing added. "Their work is vital to our ongoing mission to provide a statewide, comprehensive program of solutions for complex environmental problems."
The selected proposals include:
Cornell Cooperative Extension of Suffolk County will create a series of workshops to educate and inform stakeholders in the marina industry. The project aims to educate, raise awareness, and create sustainable behavior changes to help reduce potential pollution from antifouling practices and products.
Cornell Cooperative Extension of Monroe County will create a series of workshops for property managers and landscape maintenance companies to educate them about the hazards of using gas-powered landscape tools that emit carbon monoxide, nitrogen oxides, and particulate matter. In addition to educating participants on the advantages of switching to battery-operated equipment, the organization also will explain the impact that using gas-powered equipment has on its employees and on the community. 
Huntington Breast Cancer Action Coalition Inc. will educate and empower community members to make informed decisions about the environment and their health by taking a one-on-one approach to teaching high school student interns to translate and disseminate scientific information from researchers in their own voice to their peers and families in the community.
Lake Erie Watershed Protection Alliance will create a series of workshops to reduce waste at the source by promoting proper maintenance of septic systems through education and outreach to reduce the strain on the systems and conserve their lifespan. This project will include an education campaign in the Niagara River/Lake Erie Watershed throughout three counties: Cattaraugus, Chautauqua, and Erie.
Seneca Waterways Council, Boy Scouts of America will engage youth and their families with watershed conservation and stewardship to support lifelong pollution-prevention goals.
The Art Effect of the Hudson Valley will implement environmental conservation along the Fall Kill Creek situated in the environmental justice community of downtown Poughkeepsie. The project will utilize art and creativity as a catalyst for community engagement, urban renewal, and activation of a valuable natural resource, namely the Fall Kill Creek.
The Shore Foundation will focus on refurbishing phased-out corporate computers to extend their product lifecycle and reduce environmental impact by reducing the amount of electronic waste from discarded devices. The project goal is to refurbish 100 computers (diverting them from a landfill) and provide 100 families in the city of Rochester with a refurbished computer for their household use.
Western New York Sustainable Business Roundtable will educate the business community on principles of the circular economy and outline actionable steps businesses can take to address pollution associated with the production of paper and plastic products used in workplace office and kitchen environments, including eliminating single-use plastics and making investments in supplies designed for circular use, which support a reduction in plastic pollution overall.
NYSP2I's Community Grants Program has supported 121 projects throughout New York state with grants totaling more than $2 million to date. Past projects include green chemistry workshops for high school students and teachers, homeowner education encouraging environmentally conscious practices, and food waste diversion and education projects.
The next Community Grants Program request application will be announced in late spring of 2022.
Topics