Optical Society of America recognizes RIT professor Mark Fairchild
Society makes Fairchild a fellow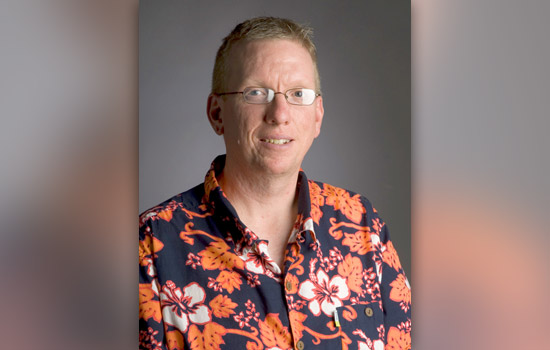 Rochester Institute of Technology professor Mark Fairchild has been named a fellow of the Optical Society of America.
Fairchild is the RIT associate dean for research and graduate education for the College of Science and a professor of color science in the Munsell Color Science Laboratory in the Chester F. Carlson Center for Imaging Science.
Advancement to the class of fellow within the Optical Society of America recognizes Fairchild's research contributions and his commitment to the education of scientists and engineers in the fields of color science and imaging science.
"Much of the early history of the field of color science, and much of my early work, were through the OSA, so this is pretty meaningful for me," Fairchild says.
Fairchild's research focuses on color reproduction, image appearance and high-dynamic-range imaging. He has contributed to the understanding of color perception and imaging as well as color-appearance modeling; image appearance; image preference; image perception; color measurement; image and video quality measurement; high-dynamic-range, or HDR, imaging; image rendering; and video rendering.
Fairchild's work explores the iCAM image appearance framework to improve video quality, HDR rendering and gamut-volume perception. The iCAM algorithms predict digital image quality and model various stages of the human visual system, such as local adaptation, contrast sensitivity, contrast masking and local enhancement.
Fairchild earned a B.S./M.S. in imaging science (then called photographic science and instrumentation) at RIT in 1986 and an M.A./Ph.D. in vision science (human sensation and perception) at the University of Rochester in 1990.
Fairchild is the author of numerous journal publications as well as The HDR Photographic Survey, and the Color Curiosity Shop, the Spanish translation of which will be published this summer. He is currently working on the third edition of his textbook, Color Appearance Models.
Topics