Our latest test results — and staying vigilant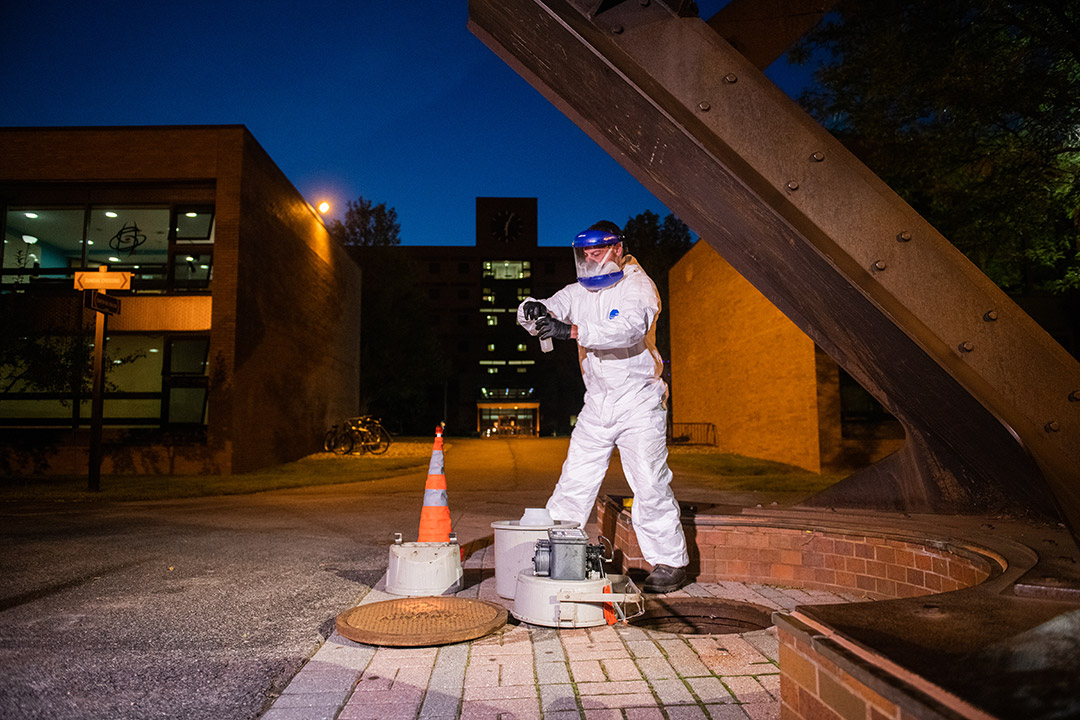 Dear RIT community:
Thank you for all you do to keep our RIT community safe during this global pandemic. You will hear from me often this semester as we share the latest information and updates
This past weekend, we continued our proactive wastewater surveillance for COVID-19 — this time at Kate Gleason Hall, Residence Hall B, and Eugene Colby Hall. The good news is that thus far, we have received all negative test results while we await results from a smaller group of individuals tested yesterday. Combined, with the previous results from Nathaniel Rochester Hall, we have discovered one positive case out of more than 1,100 tests.
While this means the RIT COVID alert level system remains green — indicating while the underlying threat of outbreak remains, the virus prevalence is low — it is imperative we remain vigilant every minute of each day.
The updated RIT COVID-19 Dashboard shows that we have three student cases and zero employee cases in the past 14 days. You will also see an uptick in the number of students in quarantine and isolation for both on campus and off campus. This is due in part to a case diagnosed in a student living off campus. As a reminder, isolation will be mandated for anyone who tests positive. Through contact tracing, anyone determined to have had significant close, sustained contact with a confirmed case will be placed in quarantine. Quarantine separates and restricts the movement of people who have had such significant exposure to a person who tested positive to see if they become sick. We have a comprehensive plan for students in isolation and quarantine.
Students first began arriving to campus on August 7. We are starting our fourth week of classes. Fall 2020 is off to a good start thanks to the tremendous response of our campus community. Individually, each of us plays an important role in keeping ourselves and our community healthy and safe. The virus is a formidable foe and we must work together to fight any complacency in our social interactions.
Always remember the 3 Ws: Wear your mask. Wash your hands. Watch your distance. Be smart. Be safe. Be well.
Dr. Wendy Gelbard
Associate Vice President
Wellness, Student Affairs