Performing LIVE at RIT: 'Bands on the Bricks'
RIT Archives presents a retrospective exhibition with opening reception May 2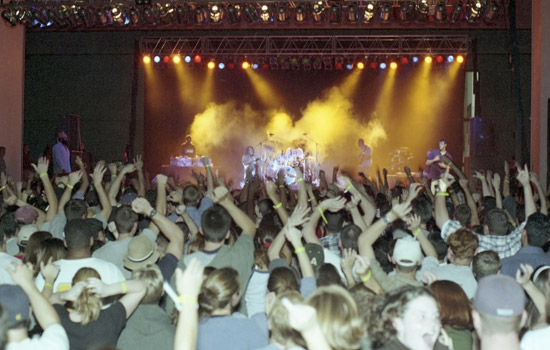 Rihanna, Snoop Dog, Ray Charles, The Moody Blues, Chuck Mangione, Young Rascals, The Kinks, Red Hot Chili Peppers, Count Basie, Meatloaf—all have something in common.
They all performed live at RIT!
And in honor of these celebrated musicians and one-hit wonders, the RIT Archive Collections is hosting an exhibition "Bands on the Bricks: A Retrospective" featuring original concert posters, photographs and album covers documenting more than 60 concerts held at RIT since 1950.
The exhibition opens with a reception—with music and refreshments—from 4 to 8 p.m. Thursday, May 2, at the RIT Museum on the third floor of The Wallace Center. The show runs through Oct. 31, and is also featured in displays at the Gallery for RIT History and Art on the first floor of The Wallace Center.
"I can't tell you how much fun we had looking at student fashions and hairstyles while looking through decades of photographs," says Jody Sidlauskas, associate archivist. "We found images of Patti LaBelle, Harry Chapin, the Outlaws and many others from the 1970s in slide format, and more recently, Rihanna, 50 Cent and John Legend in digital."
While unearthing documentation for the exhibition—pooled from the RIT Archives poster collection, photographs from University News photographers and stories and reviews featured in Reporter magazine—Sidlauskas learned that RIT concerts were held in several locations.
"We didn't always have the Field House, so they were held in the Student Union cafeteria, Clark Gym, Ingle Auditorium, and when a more well-known artist came to town, the concert would be held at the Dome Arena in Henrietta or downtown at the Eastman Theatre."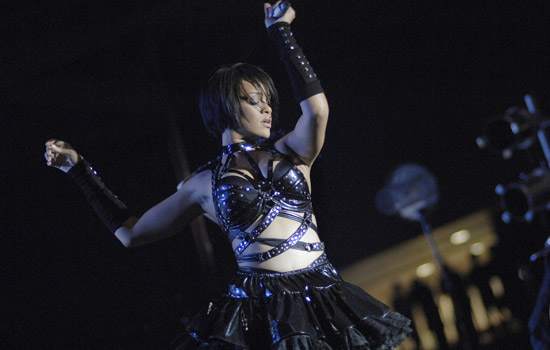 A. Sue Weisler