February 8, 2011
by Kelly Downs
Photojournalist Damaso Reyes at RIT Feb. 15
Reyes' assignments and projects have led him to Rwanda, Iraq, Indonesia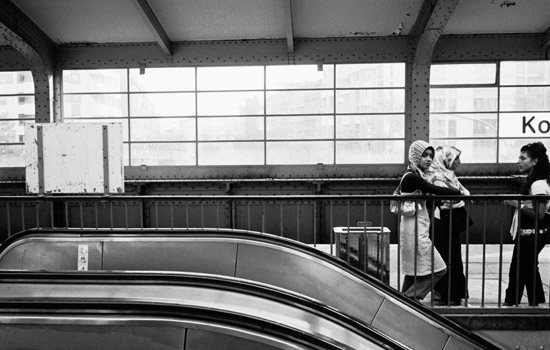 Damaso Reyes' documentary work has taken him to war-torn countries and those ravaged by disease. The Fulbright scholar will share his photographs and experiences during a visit to Rochester Institute of Technology at 4 p.m. Feb. 15 in the Chester F. Carlson Center for Imaging Science. His lecture is free and open to the public.
In Rwanda, Reyes documented how child soldiers, forced to fight in that country's civil war, were being reintegrated into their communities. He photographed Tanzania's struggle to deal with malaria, which kills more than a million people, mostly children, in Africa each year.
He is currently working on a long-term photographic documentary project called The Europeans, which examines the changes that Europe and its people are experiencing as a result of the expansion of the European Union. To learn more about his work, visit Damaso Reyes website.
Reyes' images have appeared in such publications as Vanity Fair Germany, Time Asia, Newsday, The Wall Street Journal and New York magazine. His photographs are also featured in the monograph Black: A Celebration of a Culture and the book Innocents Lost: When Child Soldiers go to War.
In addition to a Fulbright, Reyes received an Arthur F. Burns Fellowship and the New York Association of Black Journalists has awarded him two, first-place awards for international reporting.
Reyes' lecture is sponsored by Kodak and Network North Star. Free rolls of Kodak film will be given out to attendees.
For more information about the lecture, call 585-475-2770.