November 2, 2022
by Golisano Institute for Sustainability
Port Authority of NY and NJ taps NYSP2I to build roadmap for reducing waste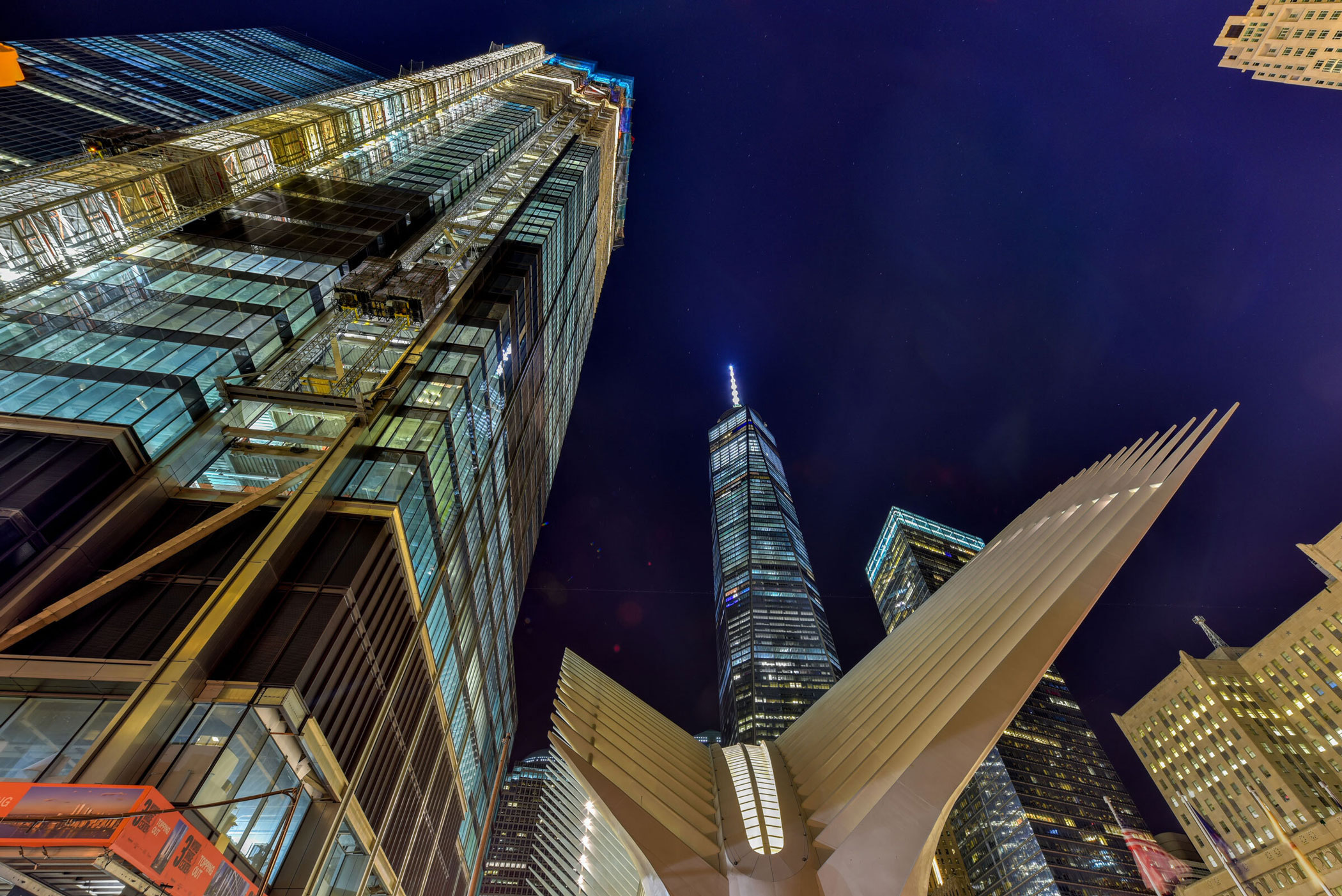 The New York State Pollution Prevention Institute (NYSP2I) was tapped by the Port Authority of New York and New Jersey (Port Authority) to develop a "zero waste to landfill" sustainability plan for the World Trade Center Transportation Hub. The effort supports the transport agency's wider strategy to achieve net-zero greenhouse-gas emissions by 2050 while also halving its absolute direct emissions by 2030, a plan that was announced in October 2021.
NYSP2I specialists worked with the agency to identify zero-waste-to-landfill opportunities at the World Trade Center Transportation Hub, a multi-modal transit center for subway and rail that is also known as the Oculus. They worked closely with the agency to create a roadmap to significantly reduce how much material is sent to a landfill through waste-reduction and resource-recovery strategies like recycling and food-waste diversion.
The NYSP2I team is currently led by Gillian Griffin, who manages NYSP2I's sustainable supply chain program. She was preceded in the role by Patricia Donohue, a former NYSP2I senior program manager who launched the project in 2020.
"Increasingly, businesses and municipalities want to cut down how much waste they landfill as part of their broader zero-emissions efforts," Griffin said.
That's because there is growing awareness of the links between greenhouse gas emissions and landfilled waste, she explained.
Currently, twenty percent of all food purchased in the United States is not eaten, making it the single most common type of material going into landfills. Wasted food becomes a major source of methane when it is landfilled, a greenhouse gas that is more than 25 times as potent as carbon dioxide when it comes to trapping the sun's heat in the atmosphere.
NYSP2I's roadmap for the World Trade Center Transportation Hub introduced diversion practices—such as donation, composting, and anaerobic digestion—that aim to keep food waste out of landfills. It also recommended practical organizational strategies to help keep food from going uneaten in the first place.
In addition to food waste, the NYSP2I roadmap addresses non-organic materials in the transport hub's waste streams. When plastic products or paper packaging, for example, end up in a landfill, all the energy spent making them is lost. In many cases, resource-recovery methods like recycling are effective ways to recapture some of that energy—sometimes called "embodied energy"—to make new products with lower carbon footprints using fewer natural resources.
NYSP2I's roadmapping for the Oculus served as a pilot study that laid out a working definition of "zero waste" based on how the Port Authority operates at the day-to-day level. This aligned existing third-party standards with the organization's own sustainability objectives and targets. Over the course of a year, Donohue and Griffin, along with Kim Bawden, a senior pollution-prevention engineer at NYSP2I, assessed the hub's waste generation and handling practices. The results of the initial evaluation now serve as a baseline for measuring the zero-waste-to-landfill strategy's success over time.
Looking ahead, Griffin and Bawden are working with Port Authority to leverage the pilot study learnings to create a zero-waste-to-landfill roadmap that will address each of the agency's five business lines, a total of 43 operations. These include six additional stations and transport nodes within the World Trade Center complex itself, as well as five airports; nine tunnels, bridges, and bus terminals; 13 PATH stations; and nine ports across the New York City metropolitan area.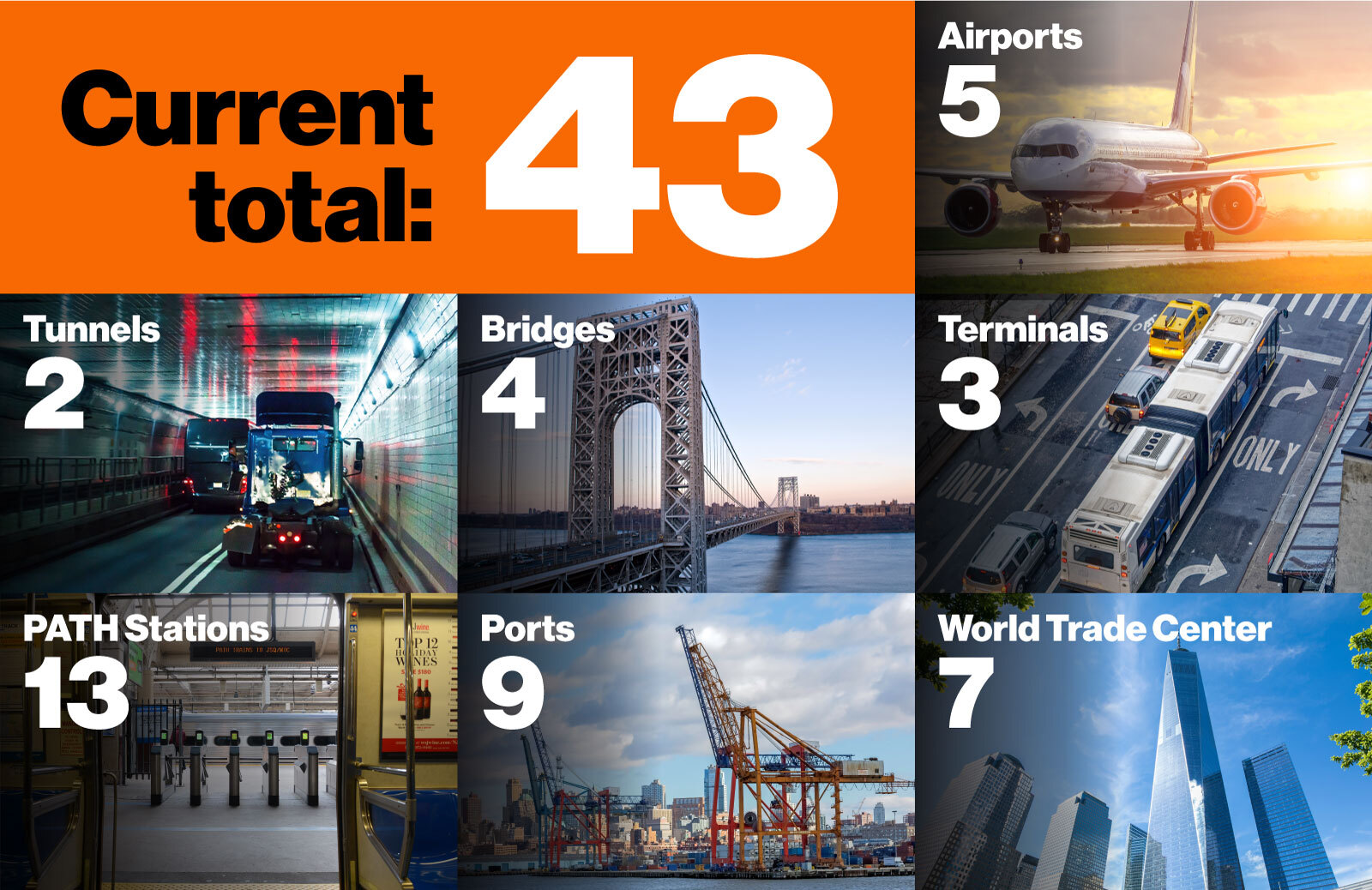 ​
The new project is slated to be complete in 2023. NYSP2I is managed by the Golisano Institute for Sustainability at Rochester Institute of Technology (RIT) in Rochester, New York.