Professor to serve on panel for hip dysplasia
Hamad Ghazle serves on behalf of the Society of Diagnostic Medical Sonography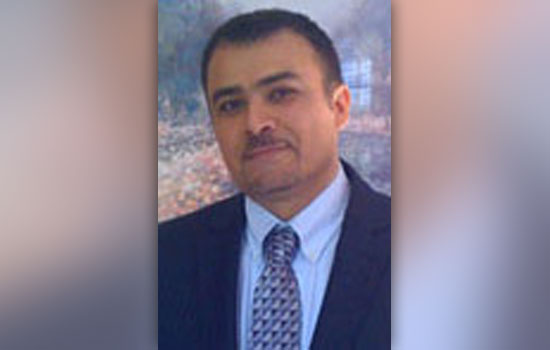 Rochester Institute of Technology professor Hamad Ghazle has been nominated by the Society of Diagnostic Medical Sonography to serve on an expert panel developing criteria on pediatric hip dysplasia for the American Academy of Orthopaedic Surgeons.
Ghazle will participate on the panel working on the "Appropriate Use Criteria for Detection and Nonoperative Management of Pediatric Developmental Dysplasia of the Hip in Infants up to Six Months of Age."
The writing panel is responsible for developing national guidelines for indications and treatment for infants with hip dysplasia. The expert group will adopt an appropriateness method based on the standard established by RAND Corp. and University of California Los Angeles, said Ghazle, director of RIT's diagnostic medical sonography and a 1988 alumnus of the program.
"It is an honor and a privilege to work alongside well-known health care experts and prestigious national medical organizations in establishing national guidelines," Ghazle said.
Infants born with hip dysplasia have a misaligned hip joint. The improper fit of the socket and thighbone can lead the joint to become dislocated.
Topics