Rebecca Roth '91, image coordinator, NASA's Goddard Space Flight Center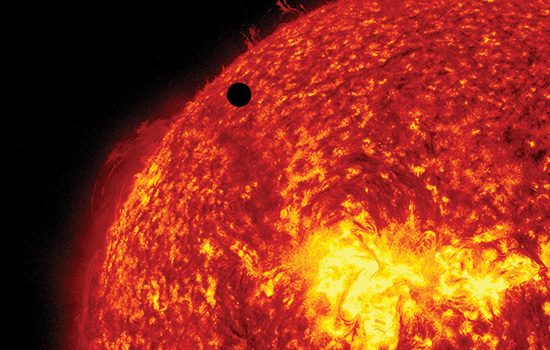 Rebecca Roth in many ways spent her career preparing for her current position as image coordinator and social media specialist at NASA's Goddard Space Flight Center in Maryland.
Roth '91 (professional photographic illustration) started at NASA six years ago after working as a photojournalist or photo editor for newspapers, including Roll Call; magazines, including USA Weekend; and National Geographic's Television and Film Division.
"I look back at my career and I think everything I did gave me the skills and knowledge and experience to do this job now," she said. "This is a really unique position and it fits my personality."
Part of her job at NASA Goddard is sharing imagery with the media. The other part is sharing those images with the public, mainly through social media such as Instagram and Flickr.
"At Goddard we have new science happening all the time," Roth said. "We have satellites capturing new images of Earth every day."
To help people find those images, Roth started a NASA Goddard Instagram account, Twitter account and beefed up the Flickr page. Instagram and Twitter are online social networking services that allow people to share images and videos. Flickr is a website where images and videos can be posted.
An image of Earth known as the Blue Marble posted by NASA Goddard has more than 6 million views on Flickr.
"We went from about 100 views a day to over 100,000 views a day," Roth said. "We believe our 2012 'Blue Marble' image is one of the all-time most viewed image on all of Flickr."
Other images that have been popular are the view of Venus passing in front of the sun, weather imagery and a fun image of craters that look like Cookie Monster's face on Mercury's surface.
"I'm always trying to keep it different and trying to keep it fresh and looking for new ways to engage the public."
The approach has worked. The social media team at Goddard won a Shorty Award last year in the government division, which is like winning an Oscar for social media. The manager of that team is executive producer Wade Sisler '83, '85 (professional photography).
Roth said the award was nice but her favorite part of the job is being able to interact with the public through these social media channels.
"We are able to grab people's attention with amazing images and teach them something interesting about space and whatever science stories we are telling," she said. "You get to see people sharing, liking and commenting and little kids saying, 'I want to work for NASA when I grow up.' It's a great opportunity to be able to make a difference."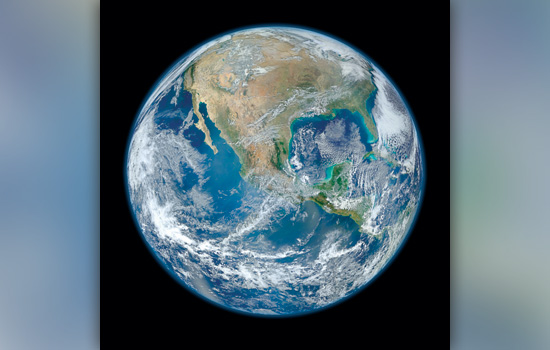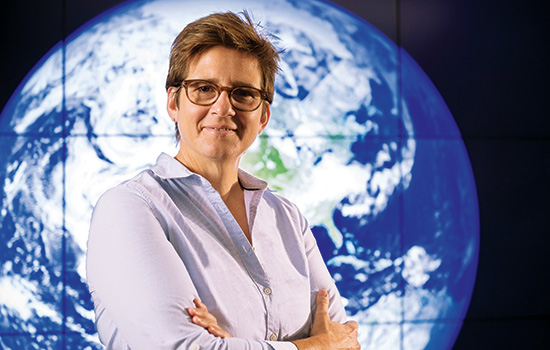 Chris Gunn