Registration now open for summer courses
Registration is now open for all summer sessions, which start May 30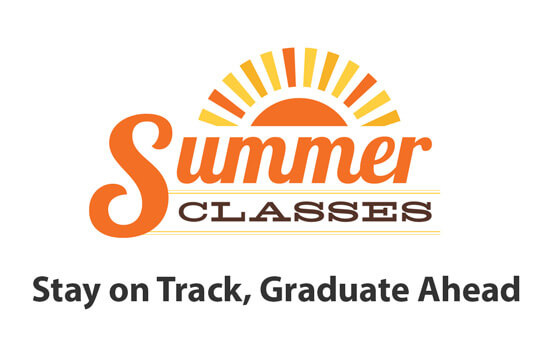 Registration is open for the summer term at RIT and seats are still available in a wide variety of subjects both online and on campus. Students interested in early graduation, staying on track or thinking about a lighter course load in fall or spring semesters are encouraged to register. Completing courses in summer can also be a GPA booster.
"Summer is an excellent time to get closer to degree completion for students who would like to graduate early, stay on track or take a particularly difficult course in a more relaxed environment and timeline," said Fernando Naveda, director of the Office of Intersession and Summer. "The classes are of the same high quality, but oftentimes there are fewer students in the class so students have even more opportunities to interact with their professor than they would in fall or spring terms. In addition, since students typically enroll in one or two courses, they are much more relaxed."
Flexibility is a key feature that attracts many students to take summer classes. Classes are offered in 5-week and 10-week formats. Nearly 100 online classes are available, which allows students to complete their work wherever they spend their summer vacations. Some students elect to take courses at other institutions such as a community college, but credit transfer does not mean grade transfer and, regardless of grades earned elsewhere, their RIT GPA is not affected by a credit transfer. But successfully completing summer courses at RIT can be a GPA boost.
A quick search of the class schedule for the summer term shows open seats are still available in classes ranging from general education electives like General Biology to specialized courses including Wines of the World. By taking three related general education courses in summer, students can complete their immersion requirement.
Naveda notes that over the course of four or five years of college, taking summer courses can yield significant financial dividends. "If you do it strategically, you can graduate a full semester earlier, which gets you into the workforce and earning real money much faster."
For more information, visit https://www.rit.edu/summer. To enroll in classes, visit sis.rit.edu or tigercenter.rit.edu.