RGH cardiologist Dr. Ronald Kirshner discusses heart health at Rivers Run on March 9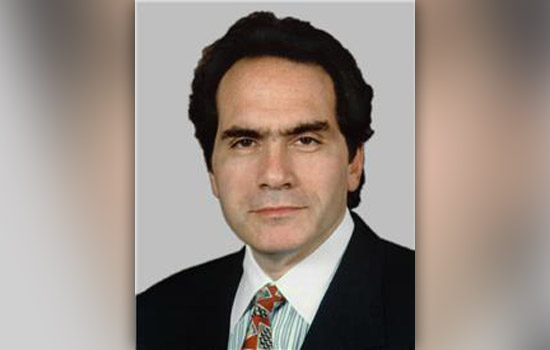 What's the secret to a happy heart? Treat it right.
Dr. Ronald Kirshner will share a cardiac surgeon's insight into heart health during his talk, "Building and Maintaining a Healthy Heart—With an Eye-Opening View Into the Operating Room," at 4 p.m. March 9 at Rivers Run, 50 Fairwood Drive, off East River Road. The free event—open to the RIT and Rochester General Health System communities—is co-sponsored by Rivers Run and the RIT-RGHS Alliance.
Kirshner is the chief of cardiac services and cardiothoracic surgery at Rochester General Hospital—one of only two Top 100 Cardiac Hospitals in New York—and a member of the Cleveland Clinic Foundation Heart Center Staff.
His interests include improving the quality management of cardiac surgery by applying principles developed in industry. He has extensive training is this area through leaders in the field, including General Motors and the Institute for Healthcare Improvement. In 2000, Kirshner received the Reengineering Cardiac Surgery award from the Institute of Industrial Engineers for applying the teaching of the General Motor's PICOS (Purchased Input Concept Optimization with Suppliers) process to the practice of cardiac surgery.
Kirshner has given numerous presentations on improving outcomes and reducing costs in adult cardiac surgery and on the practical application of quality improvement in health care. He has published his research in the Journal of Vascular Surgery, Current Surgery and Journal of Cardiovascular Surgery.
Kirshner is a member of the Society of Thoracic Surgeons, the American College of Chest Physicians, the American Medical Association and the Upstate Society of Thoracic Surgeons. He received his medical degree from Temple University Medical School, where he was inducted into the Alpha Omega Alpha Honor Society. He did his clinical training at Strong Memorial Hospital at the University of Rochester Medical Center, including residencies in general, vascular and cardiothoracic surgery, and surgical pathology.
To register for the event, call the RGH Link Line at 585-922-5465, or Rivers Run Active Adult Community at 585-292-5440.
A sign-language interpreter will be present at the lecture.
##
Topics