RIT to acquire first liquid metal 3D printing system
Buffalo-based start-up's pioneering metal manufacturing system will be installed in new AmPrint Center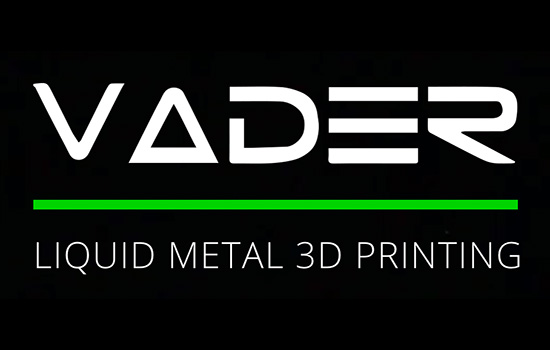 Rochester Institute of Technology will acquire the first liquid metal 3D-printing system from Vader Systems, a Buffalo-based company. It will be part of an array of high-tech equipment being used for research and product development through the New York state's Additive Manufacturing and Multifunctional Printing (AMPrint) Center located at RIT.
The announcement was made by Lt. Gov. Kathy Hochul during Oct. 25 ceremonies opening the AMPrint Center, the state's newest Center for Advanced Technology. AMPrint will be among the first research labs in the world to focus on development of next-generation multifunctional 3D printing technologies, materials and devices. The center will bring together university and corporate researchers to advance two industries the Finger Lakes region is noted for—printing and imaging—and enhance the global and national competitiveness of New York state manufacturing.
"We are very proud and honored to have the first Magnetojet printer as part of the AMPrint Center," said Denis Cormier, AMPrint Center director and RIT's Earl W. Brinkman Professor. "It promises to be an indispensable tool for the fabrication of metal parts and will greatly further our capabilities and help our industrial partners. Additive manufacturing and multifunctional printing offer incredible opportunities for start-up companies, such as Vader Systems, and the AMPrint Center is ideally suited to serve as a site for testing and promoting new products and equipment, allowing us to create a regional ecosystem for this new manufacturing industry."
The standard way of printing 3D metal parts today is to use powdered metal alloys, which are fused using high heat. Powdered inks tend to be expensive and the fusion process lengthy. Vader Systems' MK1 system uses an aluminum alloy in an ink-jet-style printer to create 3D-print objects. The MagnetoJet technology, in which an aluminum alloy is liquefied in a high-temperature ceramic chamber, should be faster and less expensive to use.
Both Vader Systems and AMPrint Center researchers will continually update the MK1 capacity, specifically exploring a variety of metals and increased number of printing heads.
"Congratulations to Dr. Cormier and the RIT team," said Scott Vader, CEO of Vader Systems. "They have assembled a world-class advanced manufacturing facility. Vader Systems is honored to be a small part of this important resource."