RIT again ranked among the best universities in the nation by 'U.S. News'
University gets high marks for career preparation for students, innovation, and value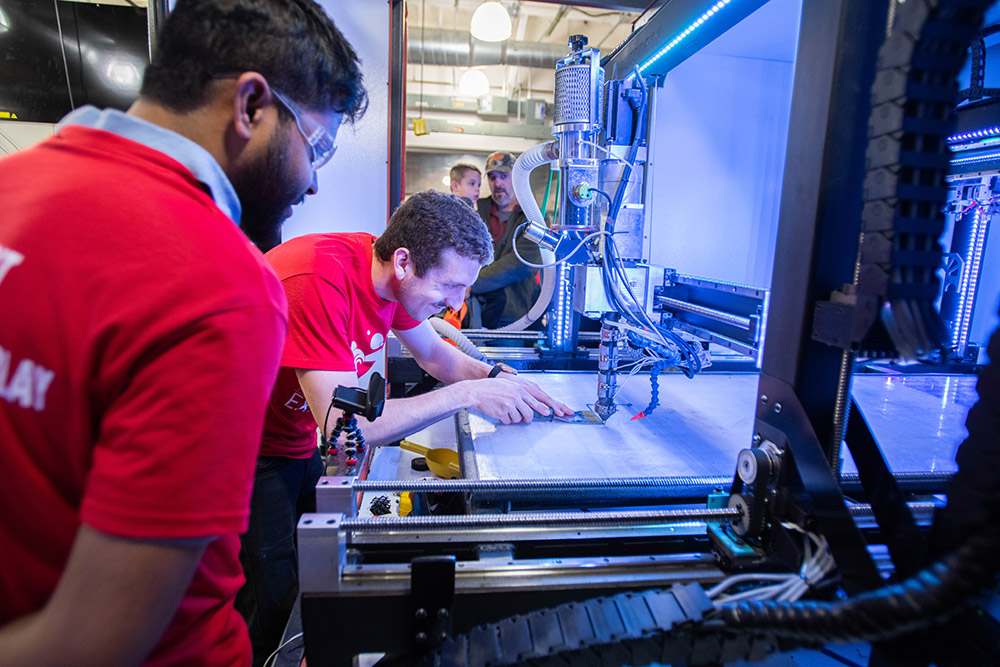 Rochester Institute of Technology has again been recognized as one of the best national universities by U.S. News & World Report, which also cited the university as among the most innovative, best valued, and with highly regarded cooperative education and internship programs.
The report also ranked several of RIT's colleges as among the best and gave the university overall high marks for academic excellence and social mobility for its graduates, as well as being among the "Best Schools for Veterans."
In the 2022 edition of U.S. News & World Report Best Colleges, RIT was 117 out of 399 schools in the prestigious "National Universities" category, which includes the nation's best-known research universities. These top universities offer a full range of undergraduate majors, plus master's and doctoral programs, and emphasize faculty research or award professional practice doctorates, according to U.S. News.
"The new rankings reflect RIT's focus on students, in both education and research," said RIT President David Munson. "We provide unique experiential learning opportunities in the laboratory, in our maker spaces, and in the real world, including through our widely recognized cooperative education program. We are a university working at the intersection of technology, the arts, and design, preparing our students to thrive personally and define the future globally. RIT is perfectly aligned with the opportunities of the 21st century."
In this year's publication, RIT was:
Ranked 12th among top schools' cooperative education or internship programs;
Ranked 57th among "Most Innovative Schools," chosen from nominations by college presidents, provosts, and admissions deans making the most improvements toward curriculum, faculty, students, campus life, technology and facilities;
Ranked 52nd as "Best Value Schools," based on ratio of price to quality of education provided and percentage of students receiving need-based aid;
Ranked 71st based on peer-assessment scores among the top research universities;
Ranked 81st for student excellence, a combination of ACT/SAT scores and percentage of first-year students who rank in the top 10 percent of their high school class;
Ranked 100th for social mobility, which measured how well schools graduate students receiving federal Pell grants;
Ranked 135th among national universities cited as "Best Colleges for Veterans."
Saunders College of Business tied for 90th among the nation's best graduate schools for business.
Among academic programs, RIT was:
Other U.S. News rankings include:
RIT's online programs: Best Online MBA (tied for 20th), Best Online Business Analytics MBA Programs (tied for 16th), Best Online Master's in Computer Information Technology Programs (tied for 51st), Best Online Bachelor's Programs (tied for 152nd), Best Online Master's in Business Programs, excluding MBA (125th-164th), Best Online Master's in Engineering Programs (74th – 97th).
 
RIT graduate programs in business analytics (tied at 33rd); engineering, including biomedical engineering/bioengineering, chemical engineering, computer engineering, electrical/electronic/communications engineering, industrial/manufacturing/systems engineering (tied at 66th); computer science (tied at 68th); fine arts (tied at 23rd), photography (tied at 6th); physician assistant (tied at 108th); and physics (tied at 69th).
Topics