RIT alumnus named FIRST Robotics Volunteer of the Year for second time
Larry Lewis, engineer and team mentor of Penfield High School team, honored at the 2022 Finger Lakes Regional FIRST Robotics Competition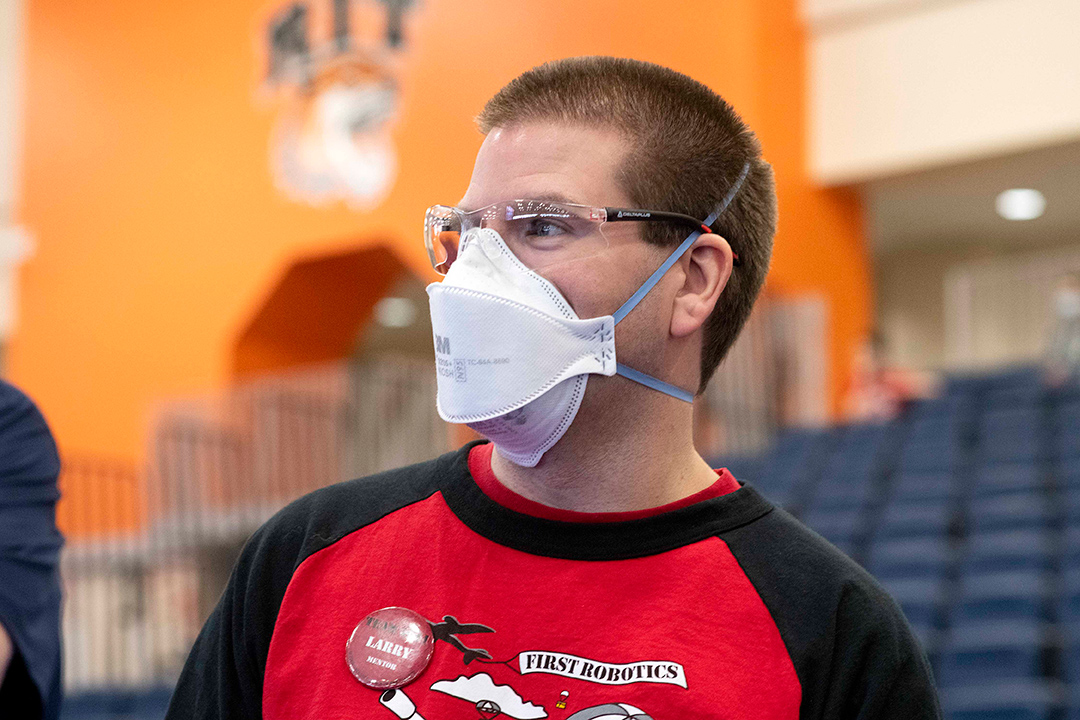 Larry Lewis has seen the Penfield High School Rolling Thunder roll to success in both local and national FIRST Robotics competitions. Since he began working with the team 18 years ago, Lewis has also seen many of his students go on to college and careers with strong technical skills and the gracious professionalism of FIRST Robotics.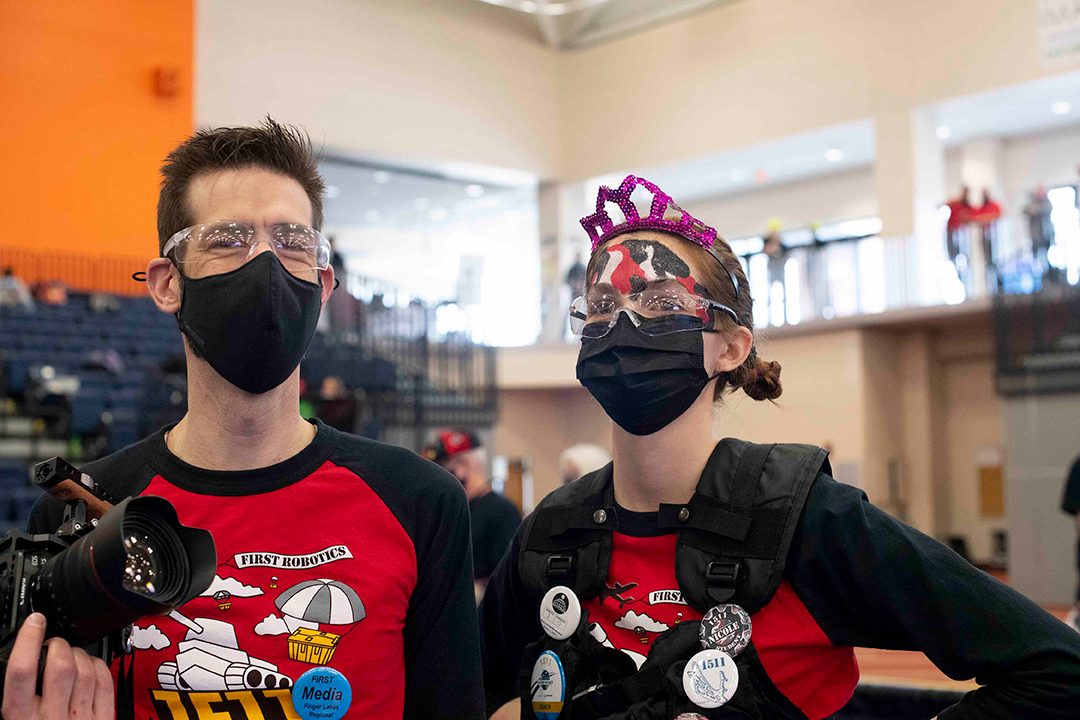 A. Sue Weisler
For these achievements, Lewis '04 (electrical engineering technology) was honored as this year's FIRST Robotics Finger Lakes Regional Volunteer of the Year. This is the second time he has been recognized for work with the team, his organization of numerous new FIRST teams across the K-12 spectrum, as well as his inspiring work throughout the pandemic.
Lewis works to promote STEM through sponsoring robotic demonstrations at the New York State Fair, local Maker Faire events, and through the Rolling Thunder's annual charity music festival. He participates with and encourages his team to support regional charity events, and he has been an influential advocate for STEM funding with local, state, and national political representatives.
"His resolve for helping others while spreading STEM was exemplified during the COVID-19 pandemic, like organizing the 3D printing of more than 200 face shields at home, making 1,000 STEM kits for city school students, and keeping the team involved through creative at-home challenges," said Nicole Leute, team captain of Rolling Thunder, on the team's nomination for Lewis' recognition.
Lewis is a senior systems engineer with Viewpoint Systems, a local designer and manufacturer of automated testing and monitoring equipment.
The 2022 FIRST Robotics Finger Lakes Regional was held March 10-12 at RIT's Gordon Field House. Winners of the competition qualify for the FIRST championship, April 20-23, in Houston.
Topics