RIT creates action plan for race and ethnicity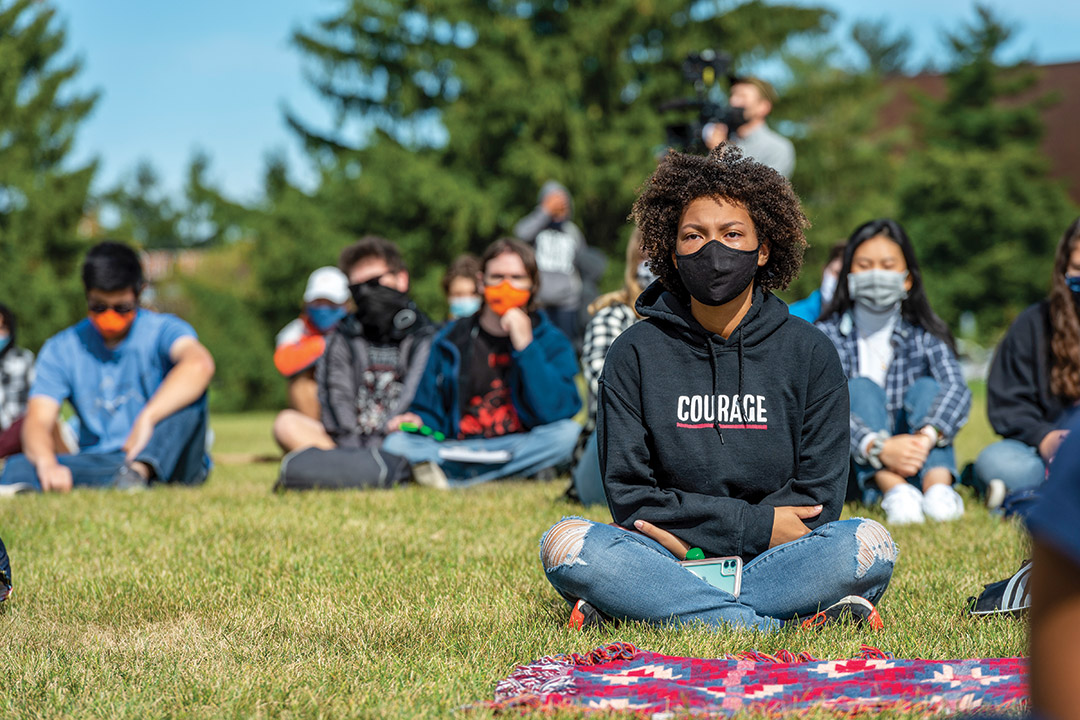 Elizabeth Lamark
Following the slayings of Ahmaud Arbery, Breonna Taylor, and George Floyd, the nation was challenged to change its ways in response to systemic racism and social inequity.
University leaders spent the summer engaging with students, faculty, staff, and alumni groups—including Student Government, the ALANA Collegiate Assoc­iation, Black Awareness Coordinating Committee, Global Union, Academic Senate, Staff Council, and National Technical Institute for the Deaf Advisory Group—to generate a list of roughly 100 ideas of ways RIT can do more on these fronts.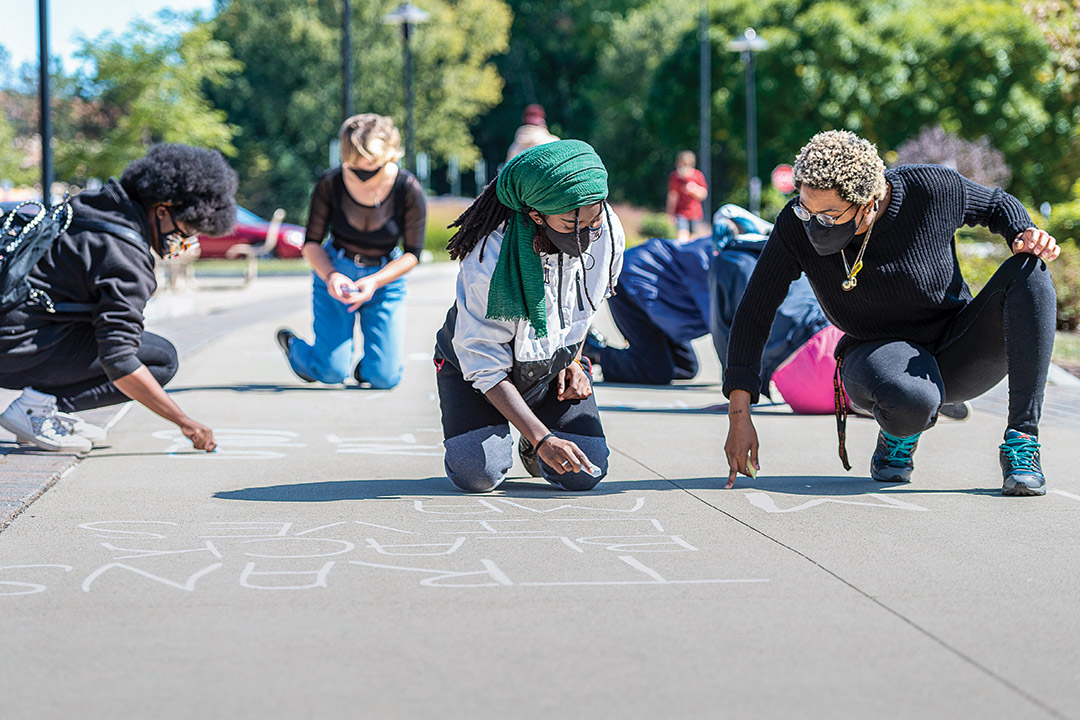 Elizabeth Lamark
"RIT was challenged to reexamine how we deliver education in the midst of a global pandemic as well as reexamine our own history and commitment deficiencies regarding Black, Indigenous, and people of color—whether regarding access and success of students, staff, and faculty or effectively creating the climate of inclusion we endeavor to establish," said Keith Jenkins, vice president and associate provost for Diversity and Inclusion.
"RIT's response as a university against this backdrop? Stay the course regarding actions already implemented through decades to move us forward in creating a more diverse and inclusive university and take immediate action against systemic racism and for social equity for all."
In the fall, university leadership shifted focus to prioritizing the recommendations and working to take more immediate action to move forward. This work resulted in the RIT Action Plan for Race and Ethnicity.
The action plan focuses on three key areas: student recruitment and success; faculty and staff recruitment, retention, and advancement; and culture, communication, and leadership. RIT has already acted upon several of the recommendations submitted by the committee. During a "Calls for Justice at RIT" interfaith vigil in June in response to the killings of Floyd, Taylor, and Arbery, President David Munson announced that four flags representing cultural and historical significance to RIT would be permanently mounted in the Student Alumni Union: the Haudenosaunee flag, the Black Lives Matter flag, the Rainbow or Pride flag, and the Sign Union Flag. Those flags were unveiled during a special ceremony in October.
During the same ceremony, RIT dedicated a sculpture of Frederick Douglass that was commissioned in 2019 by Munson and Jenkins in celebration of the 50th anniversary of the Black Awareness Coordinating Committee—RIT's first cultural club—and in honor of the 200th birthday of the great orator and abolitionist. The statue was created by Olivia Kim, an adjunct professor in the College of Art and Design who teaches figure sculpture.
In addition, there have been Black Lives Matter rallies on campus, complete with speakers, music, poetry, and dancing.
"People need to be educated about the actual purpose of the Black Lives Matter movement and why we're behind the movement," said Olivia Morgan, a third-year biomedical sciences major who helped coordinate a rally in October. "It's not about saying 'all lives matter' and moving on."
Learn more on the Division of Diversity and Inclusion website.
Topics