RIT Croatia SG president to perform at One SpiRIT
Student Spotlight Ivan Tabula, fourth-year international business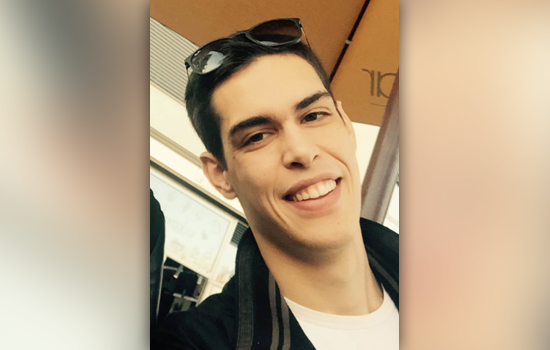 Ivan Tabula, student government president of RIT Croatia and Zagreb band member, will offer students a taste of culture with the band's rendition of a famous Croatian song during the One SpiRIT: Global Unification event. The RIT Rochester community will be able to watch recorded performances from each campus and interact with students from noon to 2 p.m. Saturday in the FreezeFest Ski Lodge in the Fireside Lounge. Judges will decide the campus with the best act. Tabula, from Šibenik, Croatia, also recently visited the Rochester campus for the Student Government Symposium.
Question: What made you decide to attend RIT?
Answer: As opposed to other Croatian universities, RIT Croatia has a different approach regarding grading, student-professor relationships, lecturing and a great alumni community.
Q: Why did you choose to major in international business?
A: I have chosen international business because I was always interested in business and sales. I want a job where I won't be sitting in an office 24/7. I would like to try to work abroad, specifically in London.
Q: What is One SpiRIT?
A: One SpiRIT is one of the most amazing events our college organizes. It is a joint event of all the RIT campuses where students present themselves and have fun together. Last year, we watched hockey and all the campuses were connected via CISCO so we got to talk with each other, sing and celebrate. The main goal of this event is to make sure students know that we are all one big RIT family no matter if we are from Rochester, Croatia, Dubai or Kosovo.
Q: How are you involved with the event?
A: I am one of the singers in my band. Students will be able to watch a video of us singing a song from one of the most famous Croatian bands.
Q: What was it like to attend the Student Government Symposium at the main RIT campus for the first time?
A: Simply, it was great. It was such a pleasure to meet all the people and exchange ideas. Also it was amazing to see how big the campus is and how many students live there.
Q: What are some of your fondest memories while studying at RIT in Croatia?
A: I wouldn't divide this experience into a few memories. These four years were amazing. All the people I have met, professors I worked with and knowledge that I gained was great.
Q: After graduation, what are your plans?
A: My plan is to work for two years and after that get my master's degree.
Traci Turner compiles "Student Spotlight" for University News. Contact her at trt6538@rit.edu with suggestions.