RIT Dota 2 team wins Grand Championship for second year in a row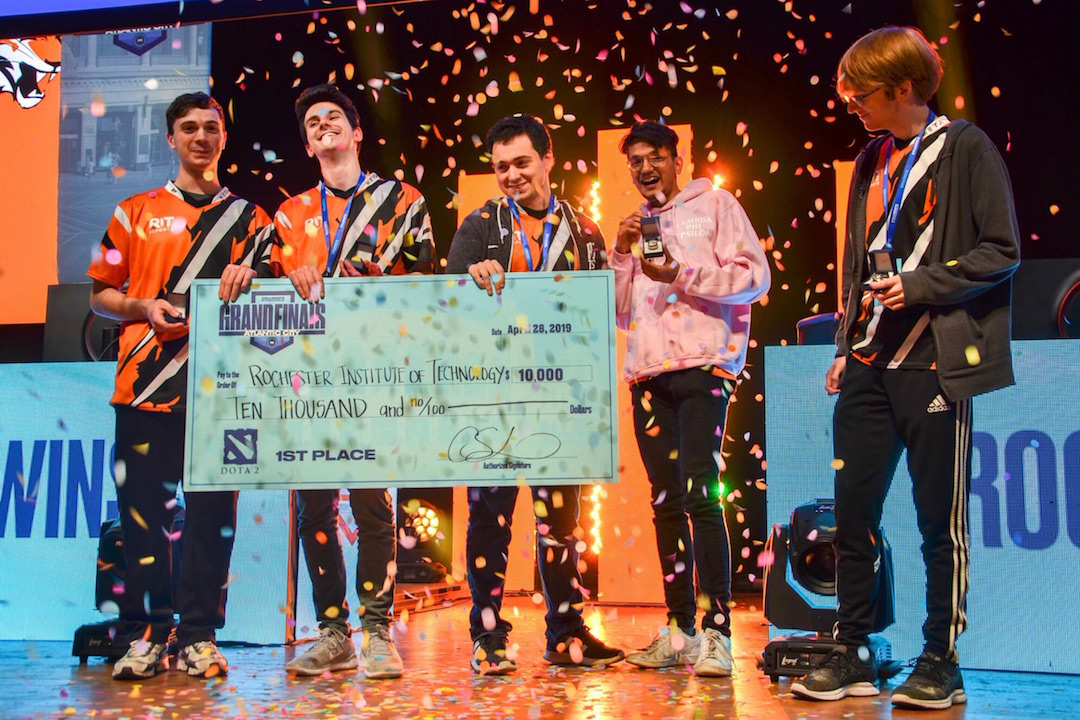 Rochester Institute of Technology is silencing the doubters, winning its second Collegiate Starleague (CSL) Dota 2 Grand Finals Championship April 28. The student team bested a bracket of North America's 32 top universities to take home the $10,000 grand prize.
The RIT team went to Atlantic City, N.J., for the tournament, where they initially lost to University of Illinois at Chicago (UIC) 2–1 in the upper bracket. The team then fought back to beat SUNY Stony Brook University in the final four and UIC in the finals.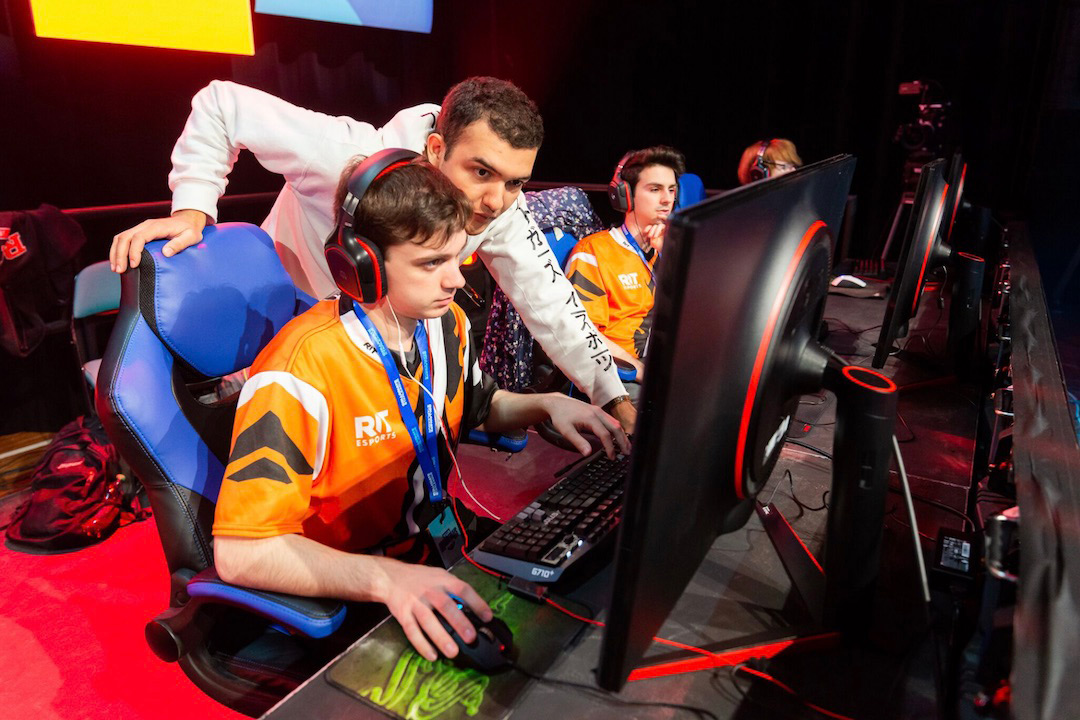 Collegiate Starleague
"A lot of people were doubting that we would be able to win without our star player from last year," said Reed Cogliano, a third-year computer science major. "Winning again this year both cements our dominance as a team and proves to everyone we weren't carried to our win."
The students battled on stage in front of other collegiate esports players and people watching online. As the top team, the RIT players will each get a championship ring.
"After Day One, we had some discussions about our strategy going into the games and identified the mistakes we had been making," said Cogliano, who is from Carlisle, Mass. "On Day Two, we simply stuck to our game plan and showed that we were the better team."
The RIT Dota 2 team includes Cogliano; Sam Belisle, third-year game design and development major from Shelburne, Vt. and manager of the team; Nicholas Giordano, a fourth-year software engineering major from Warren, N.J.; Benjamin Morgan, a fourth-year game design and development major from Peru, N.Y.; Jazib Rao, a fourth-year management information systems major from Queens, N.Y.; and Carter Kerstetter, a fourth-year computer science major from Lewisburg, Pa.
"UIC was one of our scrim partners this year, along with Rutgers University, so we had a good amount of practice against them," said Morgan. "We knew that they liked trying to win games off the back of strong 'cheese picks' such as Alchemist, Venomancer, Batrider and Necrophos, so we were well prepared for them by the time we reached the Grand Finals."
"The guys have been putting in so much hard work the last two years and after losing our star player they were determined to show that last year's championship wasn't due to one person, but the team as a whole," said Belisle. "They've silenced doubters, overcome painful defeats and have put down their mark as one of the best Dota 2 programs in CSL ever. I couldn't be prouder of them."
To learn more about RIT esports, go to esportsrit.com.