RIT enhances the tourism experience
NYS Council on the Arts funds Rochester tourism project with $52,958 award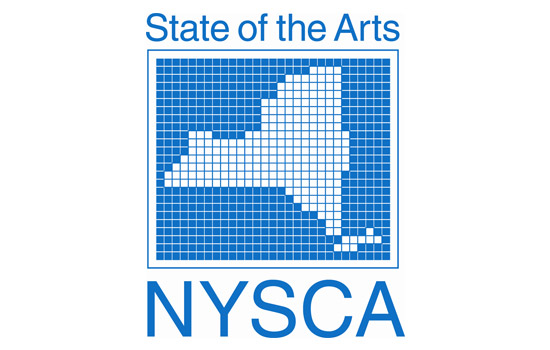 Faculty and students at Rochester Institute of Technology are using mobile technologies to engage visitors of historical destinations in the Greater Rochester area. The mobile design strategy, called Brick City Tours, personalizes the tourism experience using digital storytelling, cultural heritage and interactive arts, such as augmented reality.
RIT is collaborating with VisitRochester, Greater Rochester's official tourism promotion agency, to design mobile experiences that personalize and capture tourists' visits at the Genesee Country Village and Museum. The technology is also designed to scale to many of VisitRochester's other top destinations. The Mobile Experiences for Tourism Project is made possible by the New York State Council on the Arts with the support of Gov. Andrew M. Cuomo and the New York State Legislature. Funding for the project comes from a $52,958 award from the 2012 Regional Economic Development Council Awards and a matching $52,958 contribution from RIT and VisitRochester.
Brick City Tours was developed within the Mobile Experiences for Tourism course in RIT's master's in human computer interaction program, created by Brian O'Keefe, a visiting assistant professor in RIT's B. Thomas Golisano College of Computing and Information Sciences. The course brought together graduate students from across RIT to research and develop pervasive mobile technologies that create new visitor experiences before, during and after visits.
"The goal of our mobile design strategy is to attract and create unique experiences for tourists in New York state," says O'Keefe, the project director. "By augmenting physical and digital spaces, visitors will have a more engaging experience with New York state's heritage, destinations and attractions. This will turn visitors into ambassadors for the state, able to uniquely share their memories and experiences with family and friends."
The technology uses a location's history, storytelling, culture and arts to create personalized tour experiences and educational opportunities. On some tours, history and culture is automatically delivered to the visitor in the form of a text, phone call or augmented reality, also known as Blended Interaction. The tour-related media is triggered when a visitor walks into a specific GPS hotspot, also called a geo-fence.
"Our research at the museum looks at how to leverage mobile technologies to supplement educational lessons in the classroom to on-site historical locations while on a field trip," says O'Keefe.
After the tour, the mobile technologies gather both visitor and professional content to create souvenirs based on the specific places each person visits. Personalized physical keepsakes, such as postcards, photo books and posters, or digital souvenirs, such as slide shows and social media services, can easily be provided for visitors after the tour. Through these mobile services the technologies learn about visitors and proactively suggest areas and artifacts of interest for future visits.
"Proactive technologies can be used to attract new visitors to the Finger Lakes region, thereby increasing the economic impact of the sector while improving individual user's tourism experiences," says Greg Marshall, senior vice president of VisitRochester.
O'Keefe is working with collaborators David Benyon and Oliver Mival, advisory board members from Edinburgh Napier University, Scotland, on the project. Following validation and testing, the RIT team of interactive designers, artists, videographers and developers expect to have a high-fidelity prototype in use at the Genesee Country Village and Museum in fall 2013.
"Our long-term goal is to design one system that is flexible and scalable to many educational destinations like zoos, museums, parks and university campuses," says O'Keefe. "We plan to keep talent in Rochester and use the awarded public funding to grow the tourism economy in Upstate New York."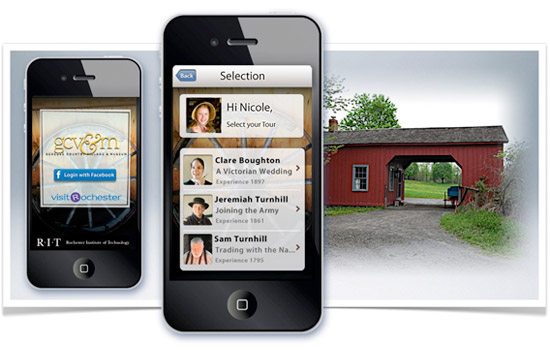 Brian O'Keefe