RIT filmmakers' thesis works honored in international competition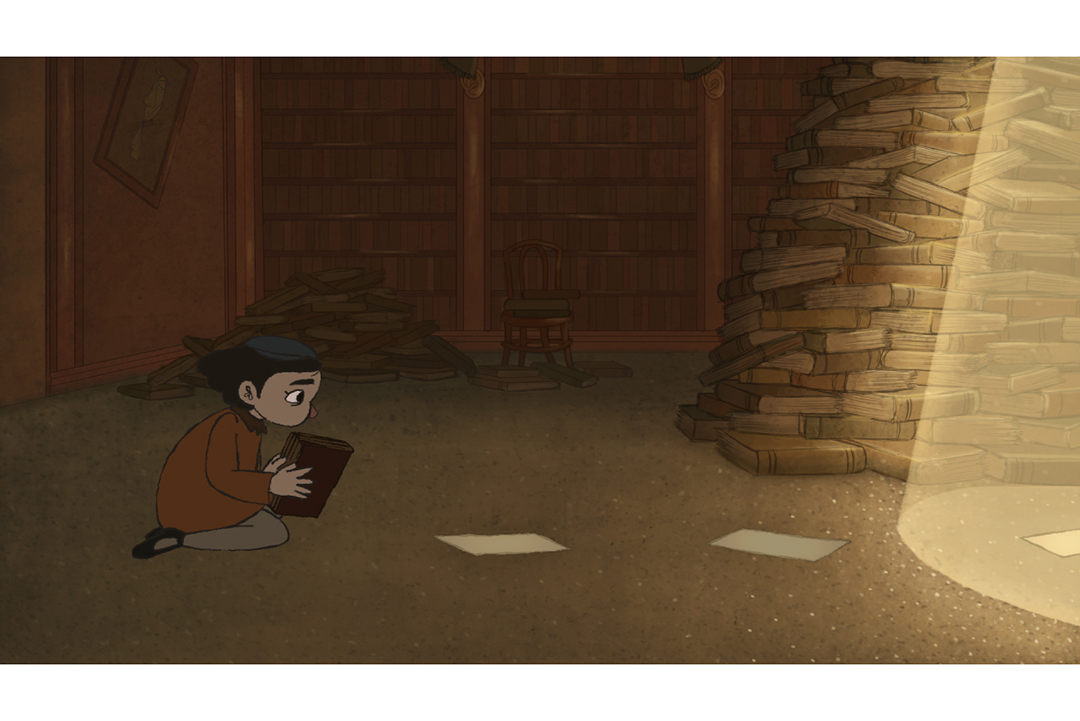 A pair of RIT filmmakers have been awarded top prizes in a competition consisting of top-rated film schools.
Mackenzie Bates '18 (Film and Animation) and Annika Servin '18 (Film and Animation; Photojournalism) each won a category in the CILECT North America Best Film Award competition. CILECT is the International Association of Film and Television Schools (Centre International de Liaison des Ecole de Cinéma et de Télévision), which has more than 170 full member educational institutions from 60-plus countries. 
The competition included entries from the 25 member film schools in the U.S. and Canada that comprise CILECT's North America sub-region. Bates' 2D work, "The Warsaw Robin," captured the Animation category while Servin was a Documentary co-winner for "Swan Was Here." Both were their thesis films at RIT.
"It's extremely rewarding to have my film noticed and honored as Best Animation for North America from such an impressive group of schools," Bates said.
"It feels really exciting to have my work honored amongst talent from across North America," Servin said. "Finding out that I actually won feels very humbling."
Servin's "Swan Was Here" documentary is about Jim Swan, a homeless man living in Rochester, N.Y. The film chronicles his struggles with the effects of his wife's disease and his own mental health as he begins to transition into permanent housing. 
Servin met Swan in college while she was involved in a Christian homeless ministry, Streets For Christ, and got to know him for about a year before approaching him about being the subject of her thesis documentary. 
"I knew Jim had a positive attitude and outlook on life despite his circumstances and health issues of his wife, and I wanted to put a friendly face to homelessness, as so often that population goes overlooked and even oppressed," Servin said. "… I hope that I was able to change a few people's minds on how they view homelessness and homeless people as a whole."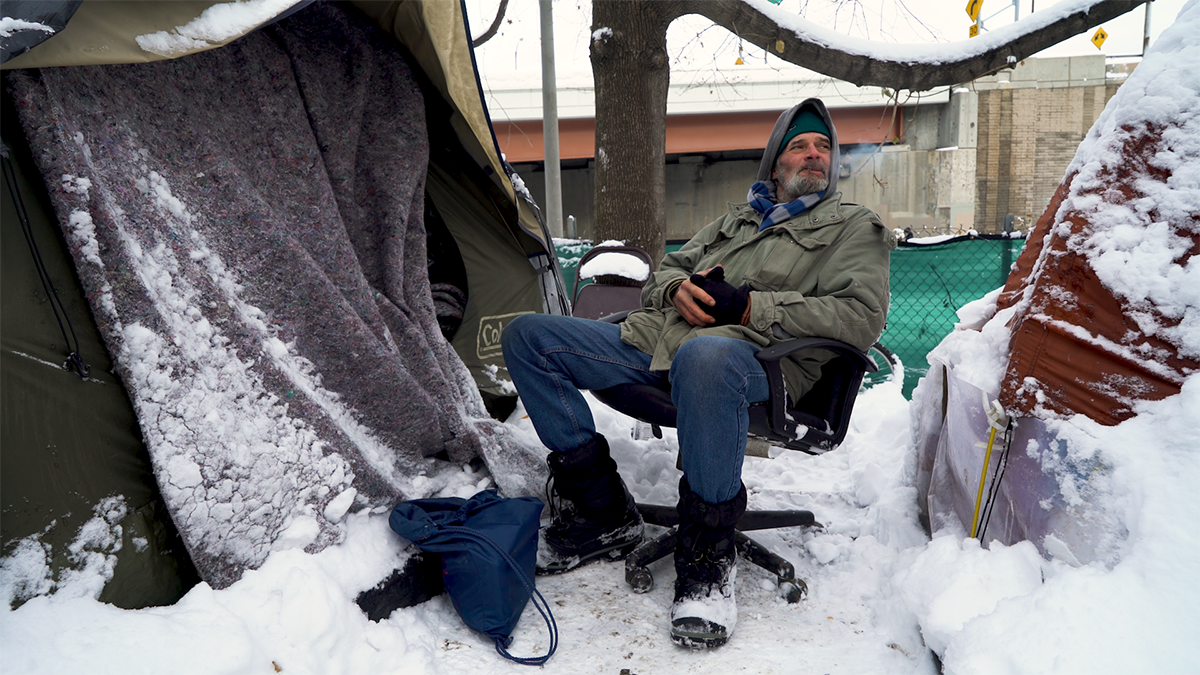 Today, Servin fully uses the education she received as a Film and Animation and Photojournalism double-major at RIT. She works at Appleton, Wisc.-based social media marketing company BConnected, LLC., creating photo and video content for businesses. She also photographs weddings and births. 
"I absolutely loved my experience at RIT," Servin said. "I feel that having a video background and knowing how to tell stories and gain trust from the people you are filming based on my photojournalism classes allowed me to be much more well-rounded as a storyteller. My classes made me feel confident that I could walk on to any film set and be an asset."
"Swan Was Here" by Annika Servin
Bates' "The Warsaw Robin" tells the story of a young girl hiding in the rubble of the destroyed city of Warsaw, Poland. She meets a mysterious old woman who teaches her about the "importance of storytelling, keeping the memories of family and traditions alive and never giving up on yourself even during the darkest of days."
"The story of Warszawski Rudzik (The Warsaw Robin) took a lot of time, patience and research, but I'm proud of how all the random puzzle pieces fell into place," said Bates, an independent filmmaker and freelance animator based in Seattle, Wash. "All of junior year I couldn't let go of this idea of a whimsical, grandma-esque woman made of books, so that's where I started and I created an entire story around her."
"The Warsaw Robin" by Mackenzie Bates
Since Bates graduated in May 2018, "The Warsaw Robin" has been shown in 20 film festivals around the world, winning Best Animation in three of them — Jersey Shore Film Festival, Gateway Film Festival in Forest Grove, Ore., and Holden Village Film Festival in Chelan, Wash. It was also a top-five finisher for Best Animation at the 2018 Grand Off World Independent Short Film Awards in Warsaw, Poland, among other honors. 
She said it's all been "eye-opening and gratifying."
"I'm extremely grateful for all the filmmakers and audiences I've been able to connect with," Bates said. 
"I feel like I only truly found where I was most myself with my Animation family in the School of Film and Animation," she added on her RIT experience. "It became really hard to say goodbye after the emotional support we built for each other during thesis year. RIT really taught me the importance of community — I wouldn't have survived my education without it. I carry this with me outside of graduation along with a constant state of learning. My portfolio is forever growing and changing with me, and in some ways, I'll always still be a student." 
The CILECT North American competition was administered within the framework of the annual global CILECT Prize, which held a contest for its sub-regions for the first time this year. Faculty groups from CILECT member schools judged the submissions. 
Topics