RIT heads to Game Developers Conference
Learning, networking opportunities abound at the largest professional gaming industry event of the year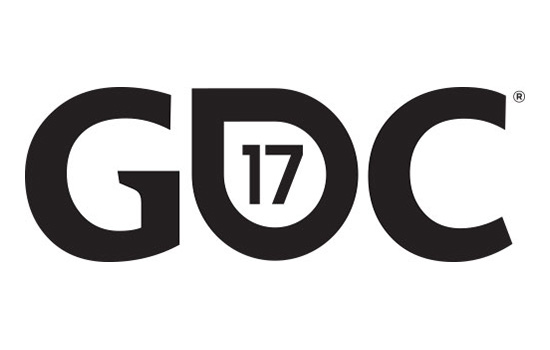 With Rochester Institute of Technology celebrating a milestone year in the game design and development industry, more than 100 RIT students, faculty, alumni and staff will travel to San Francisco this week to participate in the Game Developers Conference 2017, the world's largest professional gaming industry event of the year.
"With the official launch of MAGIC Spell Studios this fall, our designation as one of three New York State Digital Gaming Hubs, and our growing roster of published games, we believe the spotlight will be focused on RIT and the cutting-edge digital media projects our talented students and faculty are creating," said Jennifer Hinton, chief communications officer of RIT's MAGIC Spell Studios. "GDC is also an amazing opportunity for our students to make essential connections with those in the industry, sharpen their presentation and interviewing skills and serve as ambassadors for RIT's top-notch programs."
The conference runs through March 3 and is a key learning and networking opportunity for both aspiring and professional game developers. Students attending the event will have access to hundreds of lectures, panels, tutorials and discussions given throughout the week by gaming industry leaders. In addition, GDC's bustling expo floor features recruiters from virtually every major gaming company and provides developers with their first look at emerging industry software and technology.
Representatives from RIT's MAGIC Spell Studios will be working the show's expo floor, which opens Wednesday, March 1, and will have a booth featuring games created by RIT students and alumni, while students and faculty from the School of Interactive Games and Media will be promoting RIT's academic programs by networking throughout the conference. RIT students, faculty and staff will also attend several alumni gatherings that have been organized in conjunction with the conference.
RIT's game design and development program was ranked third at the undergraduate level and seventh at the graduate level according to the 2016 international rankings from The Princeton Review. The program also ranked fourth in the nation among the Top 50 Game Design Schools and Colleges in the United States by Animation Career Review. In 2016, RIT launched a fully functioning studio, was designated a New York State Digital Gaming Hub and was the first university to launch a student-created game on Xbox One.
During the conference, Andrew Phelps, director of RIT's MAGIC Center, will co-present "Beyond the BA: Navigating Status as a Department, Center or Program, While Working with Industry Partners," and faculty from the School of Interactive Games and Media will share their expertise in the video game field. Professor Stephen Jacobs will speak about his experience designing and delivering a massive open online course (MOOC) on Video Game Design History. In addition, Professor Elizabeth Lawley will be discussing the value of study abroad for game design students, while Assistant Professor Ian Schreiber will present his talk, "So, You Want to Be a Game Professor."
Student-developed games will be showcased at the booth. They are:
Gibraltar: A fast-paced, territory-focused, turn-based tactics game created by RIT student John Miller, a third-year game design and development major from St. Louis. According to Miller, Gibraltar was inspired by Advance Wars and Hearthstone, and Go, a Japanese board game, and was created as "simple entertainment that creates a cool, intellectual experience for the user." Gibraltar was a national finalist for Microsoft's annual Imagine Cup student competition in 2016 and will represent RIT in the Intel University Games Showcase at GDC '17.
Hack, Slash & Backstab: A two-to-four player couch co-op dungeon crawler that uses a game setting to seemingly reduce the stakes. Players work together as warrior, rogue, wizard and archer to survive a dangerous world, but only one player will be crowned the winner as betrayal and backstab become the tools of choice. Hack, Slash & Backstab was produced in residence at RIT in a studio course offered through the School of Interactive Games and Media, and the RIT Center for Media, Arts, Games, Interaction and Creativity. It is published and maintained through MAGIC Spell Studios. In 2016, the game won third place at the Intel University Games Showcase at GDC, and in August, it became the first game published by a university to launch on Xbox One. It also launched on the Steam platform and the digital storefront Humble.
RIT News will be providing live coverage of GDC throughout the week. Stay tuned to our official Twitter and Facebook accounts; reference the hashtag #RITGDC17 for updates. The Intel University Games Showcase will also be live-streamed on Thursday.
Video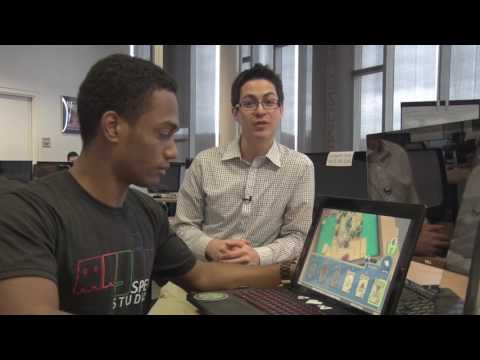 Topics