RIT honored for international education innovation
University receives honorable mention for efforts to internationalize the campus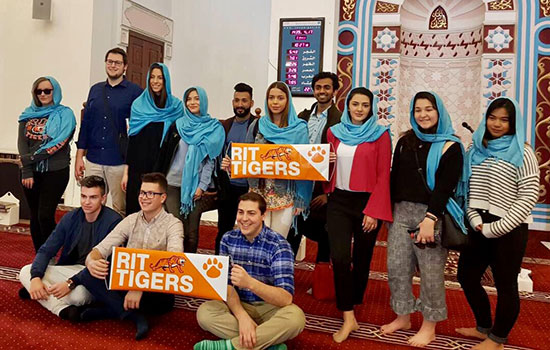 For the first time, Rochester Institute of Technology has been recognized by the Institute of International Education in its annual IIE Andrew Heiskell Awards for Innovation in International Education. RIT received honorable mention in the Internationalizing the Campus category and will be featured by the IIENetwork as a "best practice" in international education.
"This international award is a testimony to the collaboration among faculty, staff, administration and students that is necessary to transform into a truly global university," said James Myers, associate provost of international education and global programs at RIT.
RIT earned the recognition through its emphasis on a shared governance model, which has enabled international expansion and engagement. RIT has engaged in a strategic effort to internationalize the university over the past seven years since it formally established the RIT Global Office, which serves as a focal point for all of the university's global engagements in Rochester as well as at RIT's campuses in Croatia, Kosovo, China and Dubai. Today the university delivers 24 degree programs outside of the United States and has achieved a 60 percent growth in international students, enrolling almost 5,000 international students among all the campuses. RIT has grown its study abroad participation by 70 percent, and has embedded global learning outcomes in both the general education curriculum and in many professional degree programs.
"These efforts started with an academic commitment to ensure that every RIT program provides an opportunity for students to engage in international experiential learning," said Jeremy Haefner, provost and senior vice president for academic affairs at RIT. "As a STEM-intensive comprehensive university with an international reputation in arts and design, the commitment cut across over 200 academic programs, including engineering, computer science, industrial design, management, game design and photography."
Representatives from RIT will be featured at the Annual IIE Best Practices Conference in New York City on March 16.
To learn more about RIT's international education opportunities, go to www.rit.edu/academicaffairs/global/.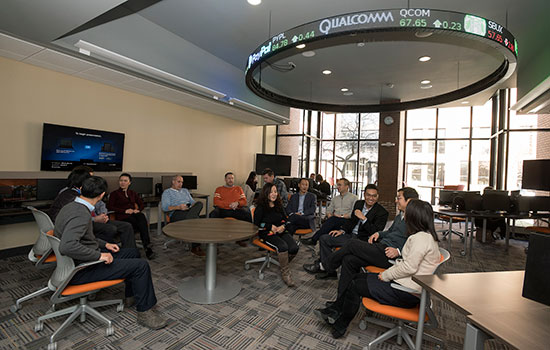 A. Sue Weisler
Topics