April 2, 2019
by Luke Auburn
RIT to host science education researchers from around the globe for PEER workshop July 5-13
Workshop fosters innovative research in STEM education and focuses on developing researchers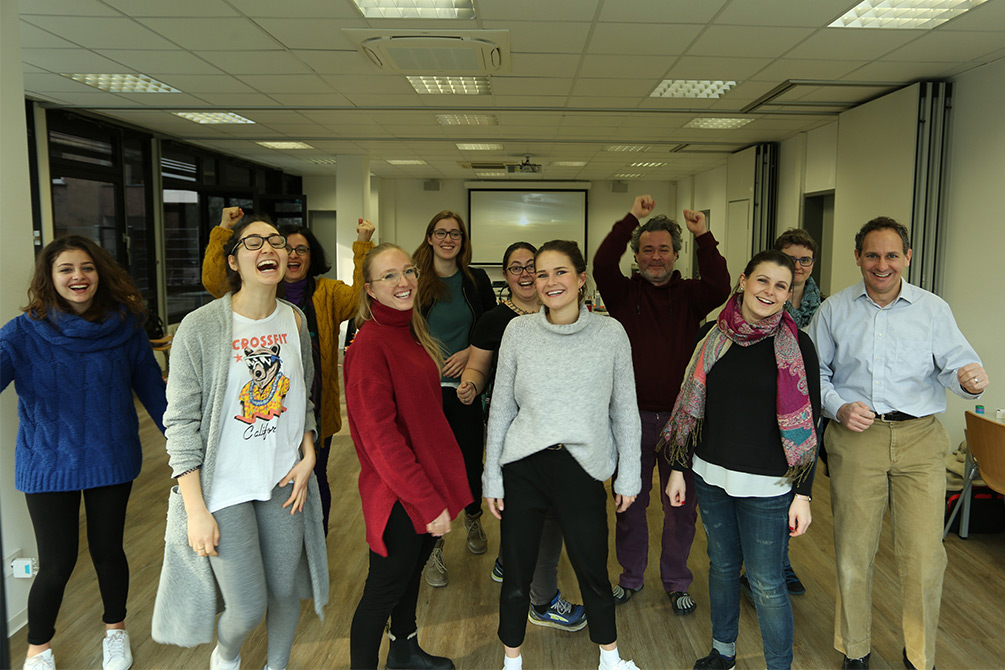 Rochester Institute of Technology is inviting scholars from across the globe for a workshop this summer to foster innovative research in science, technology, engineering and math (STEM) education with a focus on developing junior and emerging researchers. The workshop is part of the Professional-development for Emerging Education Researchers (PEER) program, a globally expanding network of peer researchers focused on expanding theoretical and methodological expertise in science pedagogy.
The workshop features small group discussions where participants share research interests and develop full-fledged research questions. From there they continue to develop ideas, adding methodology and data sources as they go. Participants will spend much of the time developing research plans as living documents that grow through constant writing.
"We, as facilitators, encourage core principles promoting research as playtime that should be fun and communal," explains Scott Franklin, an RIT physics professor, PEER co-founder and director of the Center for Advancing STEM Teaching, Learning and Evaluation (CASTLE), the center that administers the PEER program at RIT. "We've experienced research questions and ideas growing best through group discussions."
The 2019 RIT summer PEER-Rochester workshop will be held July 5-13. Registration is now open and interested individuals can register online. Participants will look at the following questions:
How do students collaborate within and among lab groups, and how does the nature of that collaboration change over the course of the summer experience? Network analysis is used to track collaboration within and among lab groups of 3-4 students.
How do gender and ethnicity affect conversational equity in lab groups? Work is done in developing both quantitative and qualitative measures of equity, and comparing the measures among multiple groups.
How does participation in the program affect student views of the nature of science and the role of experimentation? When students conduct experiments, researchers learn about ideas around what makes an experiment "good," and how table-top experiments are related to scientific practices.
PEER was developed in 2013 by collaborative efforts of Franklin; Eleanor Sayre, an associate Professor at Kansas State University; and Mary Bridget Kustusch, an assistant professor at DePaul University. Today the three continue to work together administering the workshops internationally. Now in its seventh year, PEER has expanded to include world locations in Rochester; Cologne, Germany; Kibungo, Rwanda; Monterrey, Mexico; and most recently in Vancouver, British Columbia, where a PEER event will be held April 28-May 3. Talks are underway for 2020 workshops in Cardiff, UK, Cape Town, South Africa and Brazil.
For more information on PEER, go to https://www.rit.edu/castle/programs/peer/about.
Topics