RIT hosts Capstone Design Conference
Three-day national conference focuses on improving collegiate design-based courses in engineering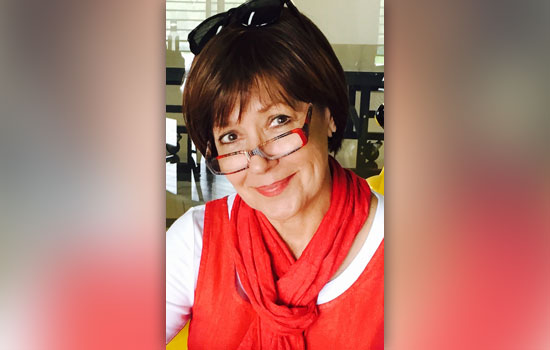 Rochester Institute of Technology will host the 2018 Capstone Design Conference June 4-6 at the university. More than 200 faculty, administrators, researchers and students from universities around the country are expected for the conference about improving capstone courses, one of the key experiential learning components of engineering education. The conference is being held for the first time in Rochester.
Patricia Moore, an internationally renowned designer, will deliver the keynote address, "Dignity By Design: Delivering Lifespan Solutions for Global Equity & Inclusion," at 12:15 p.m. on Monday, June 4, in RIT's Louise Slaughter Hall.
Moore was named by ID Magazine as one of The 40 Most Socially Conscious Designers in the world for her focus on Universal Design—environments that can be accessed, used and understood by all regardless of abilities. The philosophy is becoming more integrated into collegiate project-based, multidisciplinary courses.
A graduate of RIT's industrial design program, Moore '74, embarked on a bold three-year experiment, traveling throughout the U.S. and Canada disguised as an 80-year-old woman, responding to people, products and environments as an elder. It would be one of many ways she incorporated real-world experiences into her design process.
Capstone courses in engineering programs are about helping students understand not only how products are designed but how they can be best designed with users in mind. Workshops and panels during the conference will highlight best practices in the design, delivery, educational outcomes and collaborations for capstone courses.
Student attendees, in addition to presenting their own capstone projects during the conference, will participate in a two-day access technology design activity hosted by The Construct, RIT's student makerspace.
"After the 2016 conference, we were looking for ways to better engage student attendees," said Beth DeBartolo, director of RIT's multidisciplinary senior design program and the onsite coordinator of this year's conference. "With RIT's focus on access technology development, reputation for hands-on education and past experience offering access technology IdeaLabs through the Simone Center, it made a lot of sense to engage the students in this way."
Poster sessions about current RIT student senior design projects take place daily, June 4 and 5, in the multidisciplinary senior design space in the Kate Gleason College of Engineering. At RIT, more than 80 student-led projects are conducted over two semesters. It is a start-to-finish design and build experience similar to what students can expect in industry. Grounded in a structured engineering design process, it begins with detailing customer requirements and ends with the delivery of a product or process tested against those requirements.
The Capstone Design Conference is held every two years and is open to capstone design educators, administrators, researchers, students and corporate partners, several of whom co-sponsor or provide mentors for different collegiate design projects nationwide. Since it was first held in 2007, the conference has been hosted at the University of Colorado at Boulder, the University of Illinois Urbana-Champaign, and The Ohio State University. The conference is highly interactive, with workshops, panel discussions and poster sessions replacing the traditional podium presentations. Entrepreneurship in capstone design, managing international design teams, idea generation techniques,and "nifty ideas and surprising flops" are just a few of the sessions offered.
"We're excited about the opportunity to host the Capstone Design Conference at RIT this year," said DeBartolo, who is also an associate professor of mechanical engineering in RIT's engineering college. "This conference gives the capstone design community a chance to share best practices and learn from one another, while also learning more about the home institution of one of our community members. We're proud of the work that goes on and all that we have to offer here at RIT. We are looking forward to being able to showcase some of that at the conference."
Attendees will have opportunities to take a variety of RIT campus tours as well as off-site tours at local corporations while in Rochester. Texas Instruments is the lead conference sponsor. Altair, ASTM International, ASEE Design in Engineering Education Division, Autodesk, The Kern Family Foundation and VentureWell are also event sponsors.
More about the conference and past events can be found online.