RIT hosts its first all-female hackathon
RIT hosts its first all-female hackathon, WIC Hacks, to encourage women in STEM programs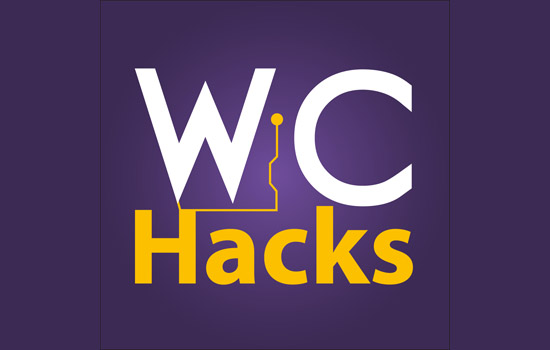 At last year's inaugural International Women's Hackathon, more than 600 young women from universities in seven countries came together to program computing solutions. Rochester Institute of Technology will join the global challenge this year, and will include participants from its Henrietta as well as the university's international campuses in Kosovo, Croatia and Dubai.
RIT's Women in Computing student organization will host WIC Hacks, the campus' first all-women's hackathon, on Saturday, April 26. It takes place from 9 a.m. to 10 p.m. in RIT's Student Innovation Hall. The event is free and open to female college students and junior and senior girls in high school. Registration for individuals or teams can be done online.
At hackathons, teams of programmers work together to create unique solutions to problems, incorporating mobile apps, websites and games, for example. The international hackathon was sponsored for the first time last year by Microsoft Research Group and is open to young women in computer science, engineering and information technology. Veronica Wharton, a first-year student in the B. Thomas Golisano College of Computing and Information Sciences, took the reins in organizing RIT's onsite event and participated on a student panel with Microsoft's planning team to update the materials and resources for this year's project.
"I volunteered thinking this would be a great opportunity for RIT. I'm excited that RIT will be able to participate," said Wharton. "This is also an opportunity to encourage young women to continue pursuing STEM or even to consider something they hadn't considered before."
Wharton and the Women in Computing organization are opening the event to young women of all computing-skill levels from RIT and other regional colleges as well as juniors and seniors in area high schools.
WIC Hacks is a way to support young women who are interested in STEM fields and provide a safe, encouraging environment in which young women can develop the confidence they will need to thrive in a competitive tech industry, Wharton added.
"I was thrilled when Veronica approached me about helping to host such a wonderful event for female students," said Jeanne Casares, RIT's chief information officer. "As professional women in IT, my staff and I are always looking for opportunities to help mentor future women in technology. Engaging and participative events like this often provide the spark that illuminates STEM opportunities."
Mentors will also be available and will include faculty and staff from RIT, including Casares, who was Digital Rochester's 2010 IT Women of the year, and Lana Verschage, director of RIT's Women in Computing, based in the Golisano College.
"My expectations have gotten bigger and bigger because I've interacted with so many people around the university and each one has been very excited about this event, excited that this is happening," said Wharton, who is the 2013 recipient of the National Center for Women and Information Technology Awards for Aspirations in Computing. The Lexington, Mass., resident received the award given to young women in high school for their computer and information technology aptitude, leadership ability, academics and plans for post-secondary education.
For more information, contact the Women in Computing organization at wic.hacks.rit@gmail.com
Note: Members of RIT's International Hackathon planning team are: Catherine Ramirez, Dhivya Govindarajan, Samantha Schwarz, Jen Lamere, Jessica Sorrell, Jodie Miu, Kayla Davis, Maggie Hewitt, Katherine Whitlock, Becca Dudley, Sara Shaffer and Victoria Wong-Jew.